Oh baby it's cold outside
Cold weather guide to Wollongong CBD
On those weekends where it's just too cold or wet to enjoy the outdoors, there are still plenty of ways to enjoy Wollongong CBD! Rainy days are perfect for indoor fun like shopping, enjoying a DIY spa at home, ordering take-away, playing a board game, hitting up the local library for movies and books and more.
Order in something delicious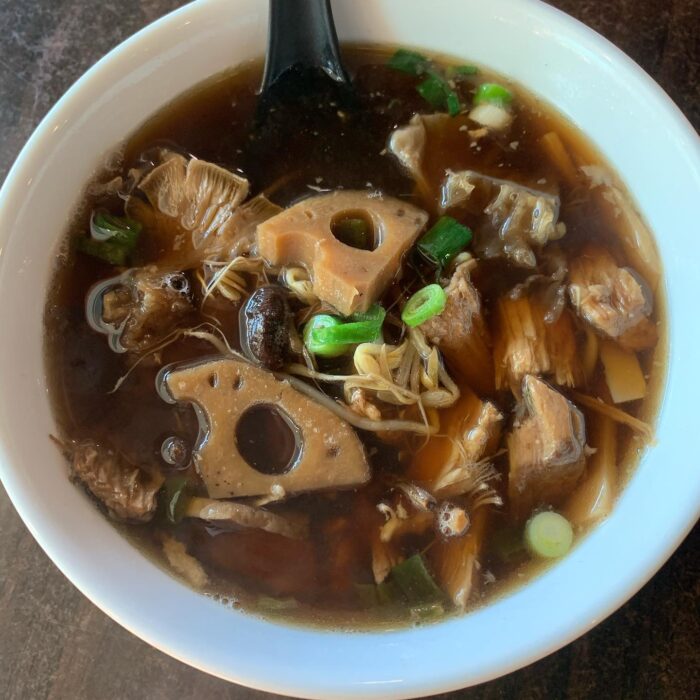 Wollongong is a true foodie heaven! Avoid the weather, and keep it interesting by ordering delivery from somewhere you haven't tried before.).
Our cold weather picks?
Comfort food from Soco Kitchen - think Loaded Tater Tots, Slow roasted Brisket, burgers and Po-boys. It's meals that are meant to be eaten snuggled up on the couch!
Get your soup fix with an Emperor's Favourite Pork Lotus Soup from Ziggy's House of Nomms.
Spice it up - JJ's Indian are our pick for packed-with-flavour curries and garlic-loaded Naan bread. It's dahlicious!
.
Pyjama day in bed
Pull on your comfiest pair of pyjamas, pour a cup of coffee and spend the day in bed! If your pyjamas are looking a little worse for wear, pop into Wollongong Central and head to Peter Alexander or Cotton On Body for something fluffy, comfy and super warm to wear this winter.
DIY day spa
Nothing melts the muscles and lifts the spirits quite like a luxurious day spa. Why not create your own at home?
Run a warm bath with Dead Sea Mineral Bath Salts from The Source Bulk Foods. Pop on a purifying Papaya Enzyme face mask from Miss Soho Beauty and listen to the soothing sounds of the Daintree Rainforest recorded and made free online by Wollongong's Cocoon Floatation. Once you're ready to dry off, get your mind and body ready for a night of total relaxation by spritzing your pillow with The Body Shop's Lavender Pillow Mist. If you feel you need it, finish with a deep meditation with the help of the Wollongong Wellness Centre's live streaming classes.
Tap into your creative side
Cold rainy days are the perfect weather to try something new. Visit the Wollongong Art Gallery - entry is free, and exhibitions are updated monthly. Gallery staff have also created free online YouTube tutorials that you can try in the comfort of your own home.
Discover Wollongong's second-hand bookstores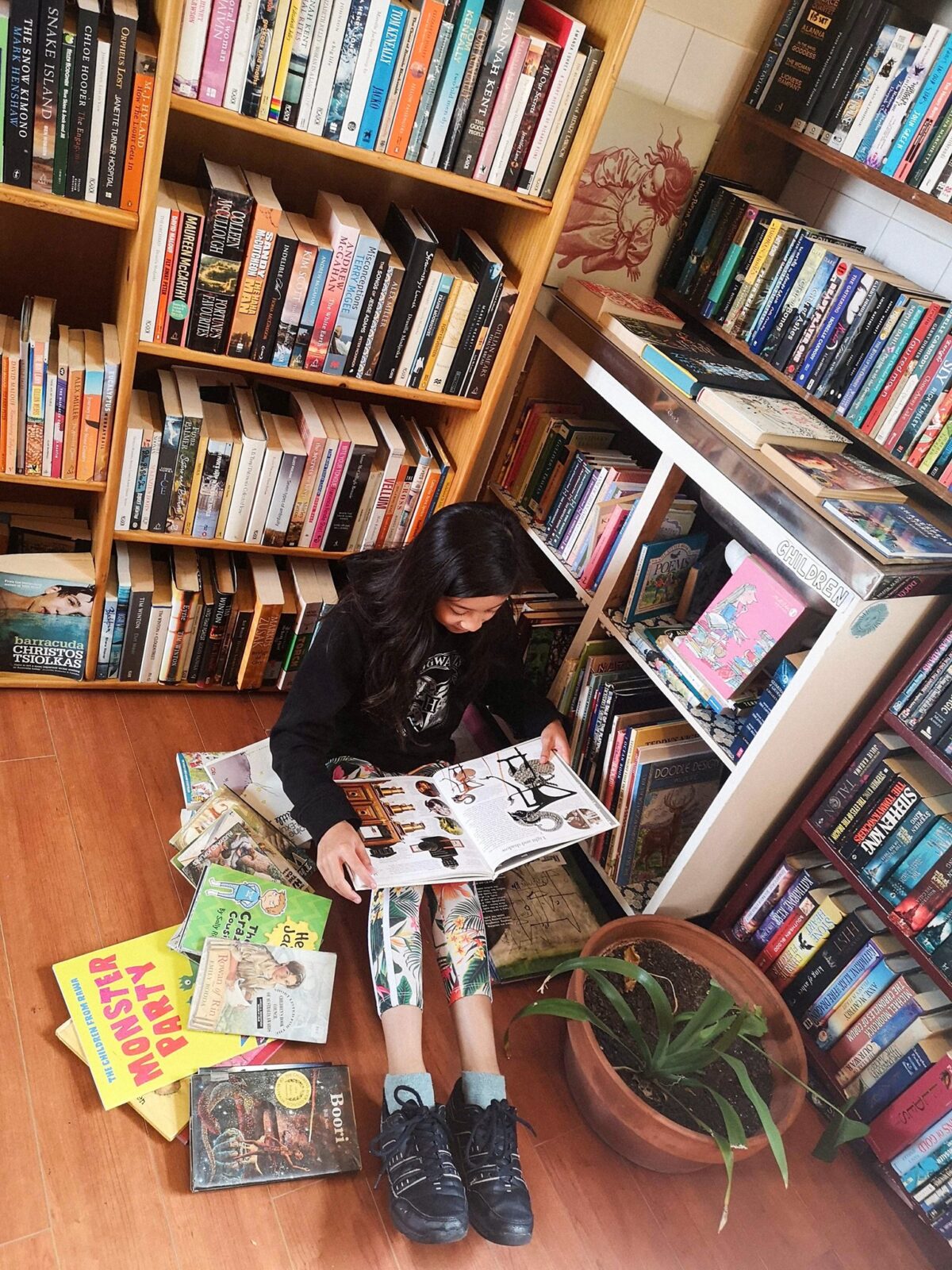 There's nothing better than curling up with a hot cup of tea and a really good book. It's even better if you can snatch a bargain and save a few dollars with a pre-loved book!
Society City is a second-hand bookstore, zine machine, free school, co-working and community event space. Tucked away upstairs above Crown Street, Society City is the perfect place to visit on rainy days. Peruse their shelves and shelves of books, pick up a copy of a locally made zine and spend an hour or two reading in their comfy chairs.
If romance novels are more your thing, look no further than the Ever After Romance Book Specialists at the Wesley Uniting Church! Although the brick and mortar store is currently operating at reduced hours, they run a dedicated online website so you can order your next read without leaving home. They have regular shipments of new material every week, plus offer vintage and retro reads and awesome collectables.
Discover new music and old classics
Did you know you can purchase new (and second-hand) vinyl records here in Wollongong? Music Farmers is Wollongong's music specialist supplying music lovers across Sydney and Australia with LPs, CDs, DVDs and more since 2004. Their storefront is located on Keira Street, Wollongong and it's easily one of the best places to visit this winter for new music.
Browse their collection of second-hand vinyl LPs for something a little different. And if you're after something in particular, drop them a line and they'll try to help you find it.
Have an extravagant tea party
You don't need to be a Mad Hatter to put on an extravagant tea party! Here in Wollongong there are plenty of cafes and caterers that can help you get started.
For the full experience - book a group into Deli & Dine Wollongong for a grazing table or high tea experience.
Or if you want to party at home, don't forget the tea! T2 Tea in Wollongong Central has you well and truly covered with an incredible array of teas, pots and divine cups. Why not try a speciality tea blend like their new Green Rose tea.
No tea party is complete without an array of cakes, sandwiches and finger foods. Why not try a slice of Strawberry Sponge cake cut by the slab from Kurtosh House 4? Order a piece or two (or three) of Pistachio Baklava from Alexander's Bakery Southside. Or if you truly want to relax, order catering from Tally Ho! and enjoy freshly made sandwiches, cookies, muffins and slices.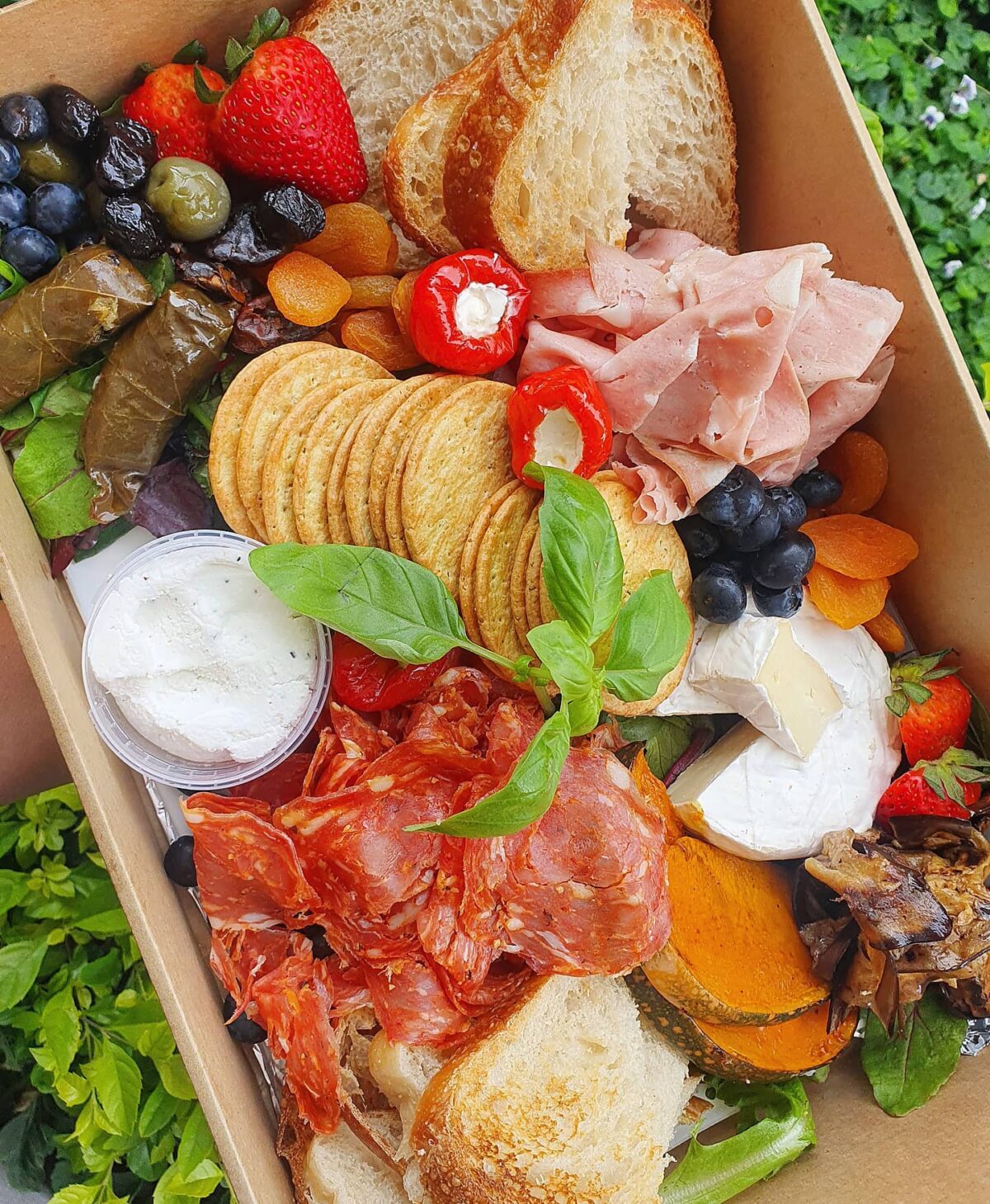 Play a board game
Everyone has a favourite board game – Monopoly, Cluedo, Snap or Scrabble. What you may not know is that there are so many other brilliant board games to choose from (and win). Good Games located on Crown Street is your go to for indie board games, card games and tabletop gaming. If you're not sure where to start, ask the staff to recommend a game to try.
Spend your Dine + Discover voucher at Greater Union Cinema.
Guess who's back, back again... Greater Union Cinema is back in action on Burelli Street. And even better, they're accepting your $25 Dine + Discover vouchers! There's nothing quite like big screen, surround sound, popcorn, choc-top, all while knowing you're warm and dry.