Home schooling rewards = happy families!
Any kid (and parent!) will admit that it gets that little bit harder to stay motivated with every week we spend in the home-schooling vortex. As we head into week seven of term, it's time to bring out the big guns: sweet treat bribery! Our pro tip (with proven success): get the kids to choose one of these ultra-decadent creations at the start of the week. Then if they rack up enough days of good behaviour, the prize is theirs. Here's our kid-approved recommendations:
Good times Grazing Boxes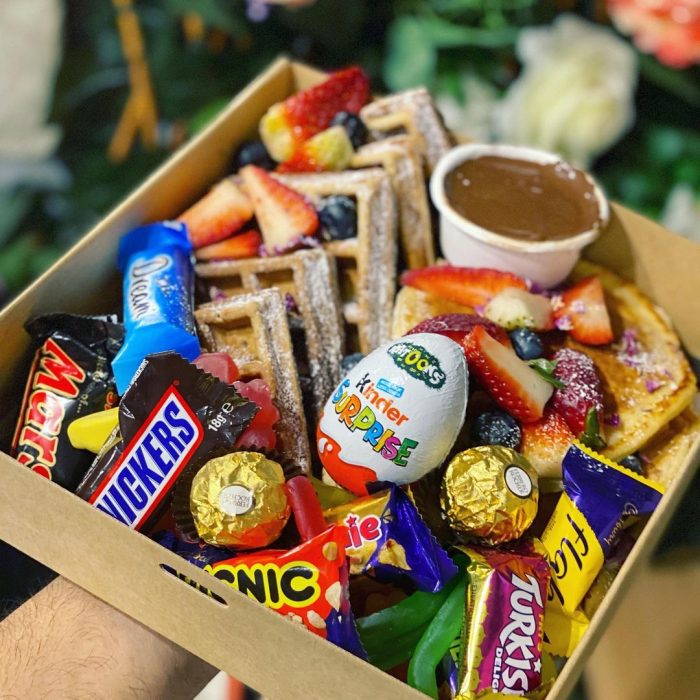 Many of our local cafes have pivoted in lockdown to bring you sweet platters and a huge array of grazing boxes. You can now order boxes of waffles, pancakes, croissants, chocolates and surprise treats to your front door. This colourful box is the 'Surprise Platter' from Ariel's Sweet Platters - and there's plenty more options to choose from.
What the kids say: This one is good for the adults and the kids, and you could eat some now and some later!
The Decorate-Your-Own-Cronut Box
Hang on, what's a Cronut you say? It's a clever cross between a croissant and a donut, and fair warning - they're addictive! Alexander's Bakery are renowned for their fresh pastries - and they've created the perfect reward box for kids that will also keep them busy. Winning! The DIY box comes with six fresh cronuts, chocolate icing, and lots of yummy toppings so you can load up your plate just how you like it.
What the kids say: Tell your kids not to fully overload it or they'll eat everything!
Find Alexander's Bakery on Crown Street Mall, outdoors - next to H&M.
Go loopy for churros!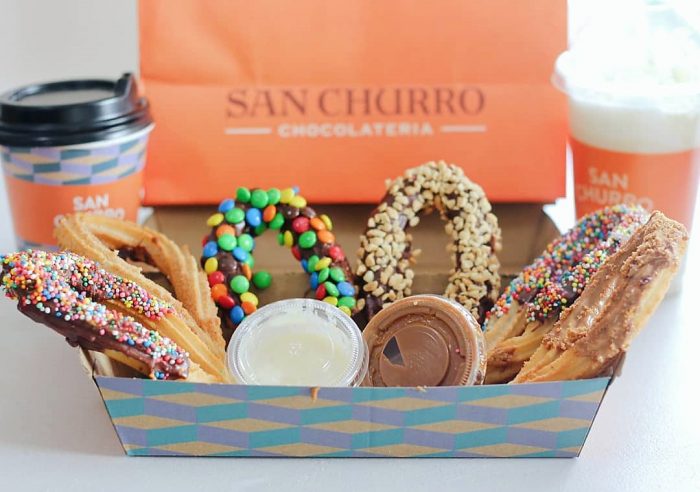 San Churro is famous for their dipping churros with melted chocolate. But you may not know they also serve up kid-friendly creations like dipped churros loops, loopy sundaes, and loaded churro snack packs. The new Winter range includes churro with drizzled Caramel, Strawberry Jam donuts, or S'Mores style marshmallows. The hardest part will be choosing just one!
What the kids say: Duh, it's churros! It just always tastes good!
Find San Churro on Crown Street Mall, outdoors - just past the stage and Vaccine Hub.
The non-sweet tooth
If you've got multiple children, chances are you'll have one who just has to buck the trend and declare they're just not into chocolate. (Yep, it happens!). Never fear, we've got plenty of savoury learning enticement on offer too - like a classic burger feed. We've serious about burgers in the CBD. Take a look at these tempters.
Happy feasting, and a huge WELL DONE to all the home-schooling families!