Wollongong Vaccination Hub
Local vaccine hub open
In 2021, a mass Covid vaccination hub is opened on Crown Street Mall. The hub has the capacity to deliver up to 2,500 vaccines per day, giving a much-needed boost to our local vaccination rates.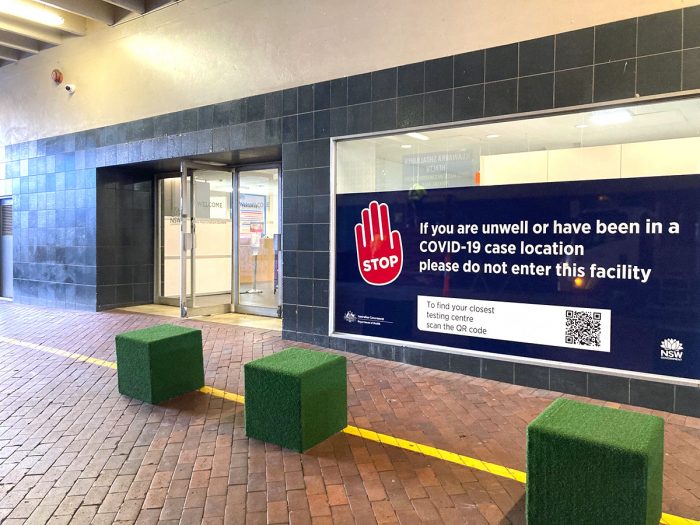 How do I get vaccinated?
The hub is now offering Pfizer and Moderna (booster doses only for Moderna). If you'd like to get vaccinated, bookings are not essential, but are preferred. To book, use the link below and look for 'Wollongong Vaccination Clinic'. Or pop in during walk-in clinic time slots from 10am daily.

Appointments and walk-in clinic times:
Monday - Sunday: 8am-4:30pm
Note: These times are subject to change, especially during the Christmas / New Year period. Please check current info on NSW Health pages here.
Booster doses
The Therapeutic Goods Administration (TGA) has approved the Pfizer vaccine for booster doses. The vaccination hub now offers a booster dose of the Pfizer vaccine for those who are:
Aged 18 years and older
Are three months post the second dose date and two months for immune-compromised people.
5-11 year-old vaccinations
Children aged 5-11 can receive the Pfizer vaccine Monday - Saturday and by appointment only. Parents and caregivers can make an appointment for their child by:
Calling 1300 096 365 (during business hours)
Booking online
Contacting Health NSW
Where is the hub?
The hub is located in the former David Jones building at 165 Crown Street. That's the corner of Crown Street Mall and Church Street.
Entry is via the back of the building on Globe Lane, using the ground floor doors only.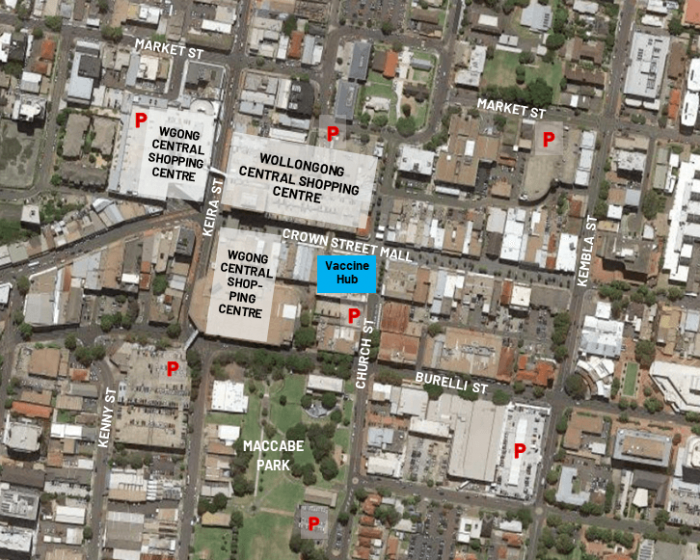 Transport + parking
The hub is easy to access, with plenty of public transport and parking nearby.
The Council carpark at Maccabe Park (enter via Church Street).
The Council managed Secure Parking carpark on Market Street is temporarily free of charge for up to two hours.
If you require disabled access or a shorter walk, the Interpark carpark on Church Street gives you direct access to Globe Lane and the Hub, with nominated disabled car spaces on the ground floor.
All three Wollongong Central car parks are close and convenient to the Hub. Parking fees may apply.
For more tips on getting here and getting around, visit our info pages:
What else is open in Wollongong?
Retail: Throughout Crown Street Mall and Wollongong Central shopping centre, non-essential retailers are beginning to reopen to those who are fully vaccinated. To see who is currently trading inside the centre, visit the Wollongong Central website.
Food + Coffee: Wollongong CBD is a foodie's delight, with many world-class cafes and restaurants remaining open for takeaway only. Once your vaccination is complete, take the opportunity to treat yourself to a takeaway coffee, cake or lunch.
Browse the cafes below, which are all located right next to the Hub, or checkout our full list of CBD food venues open during lockdown.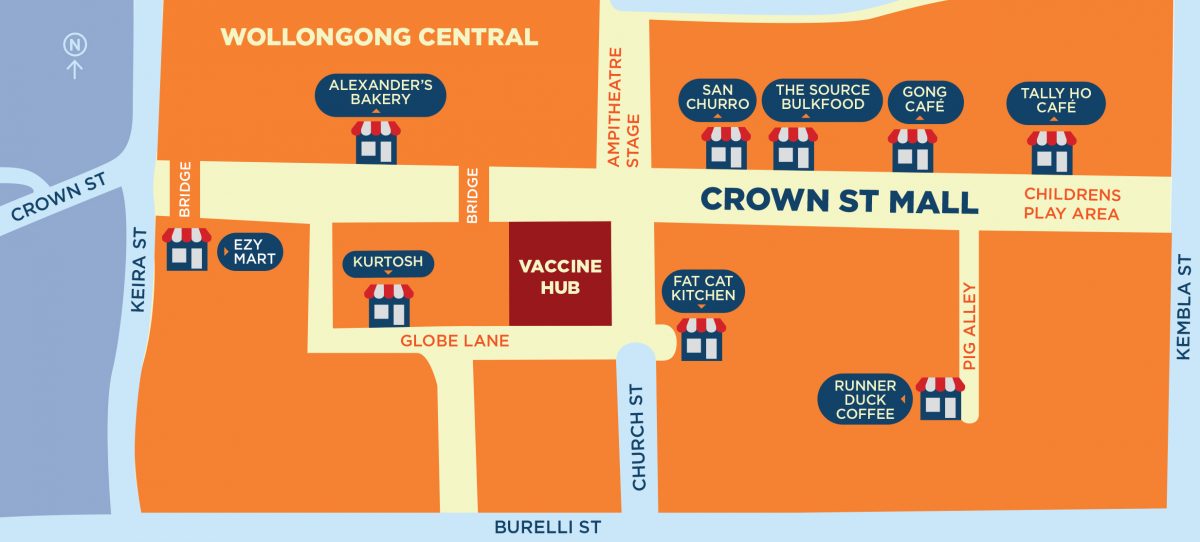 Outdoor photography exhibition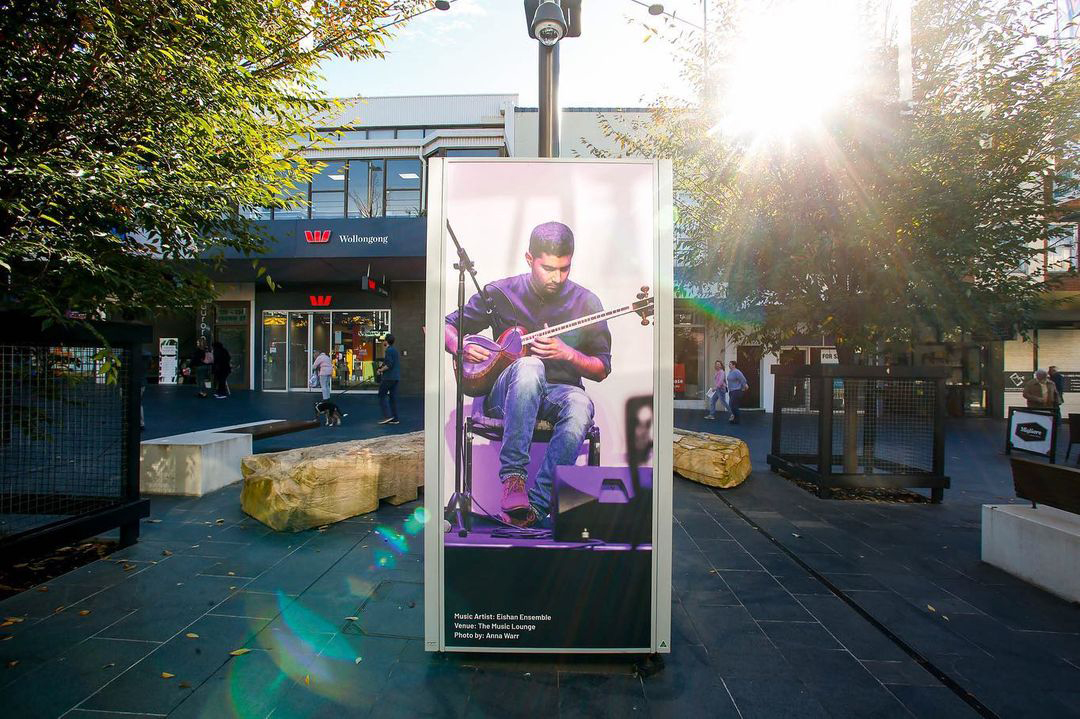 While you're heading to and from the Hub, take a stroll through the outdoor City of Sound exhibition. We're paying homage to our diverse and high quality local music scene with 32 striking images, photographed in eight of our CBD music venues.