Free Wireless Charging Station
A solar powered wireless charging station has been installed on Crown Street for compatible devices.
Conveniently located at the Crown Street Mall intersection opposite the stage, simply place a compatible device that accepts wireless charging on the disc and start charging!
About this project
🔅 Wollongong City Council partnered with the Department of Communities and Justice to deliver a mobile phone charging station for community members to use.
🔅 The city centre location was chosen for this structure to assist community members to feel safer in the city at any time, but especially during the night. Having a secure, well-lit location in the CBD to charge compatible was a priority for this project.
🔅 This uniquely glass-less charging station is fully sustainable and powered by the sun through high-powered solar panels on the structure.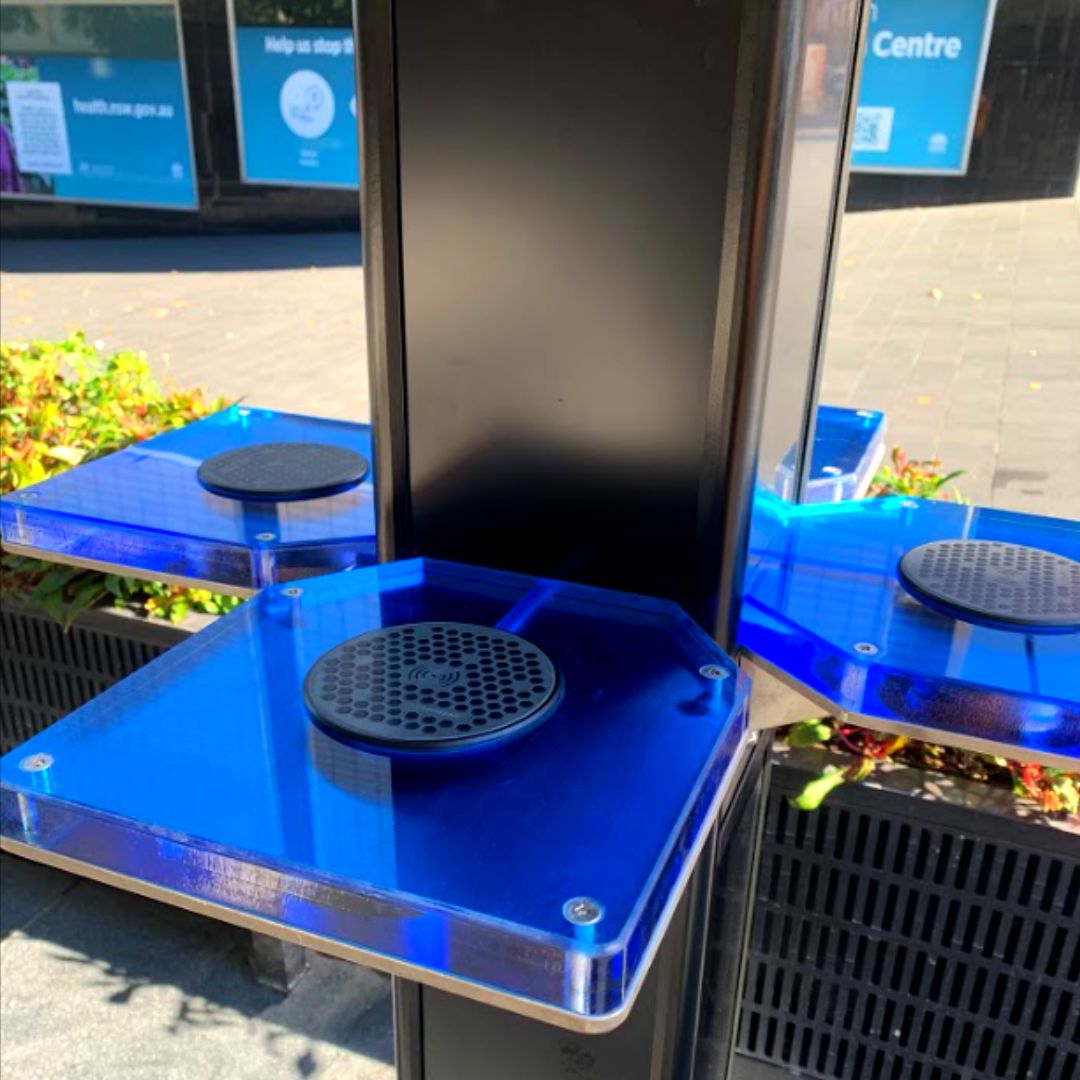 Technical requirements
The charging station can be used by any phone or tablet that supports wireless charging.

Most new model Apple and Android devices support wireless charging, but may be factory defaulted to be turned off.

We recommend checking this function in the settings your wireless device.
| | | |
| --- | --- | --- |
| | - | |