Getting here
Wollongong CBD is just 90 mins from Sydney, and is accessible by plane, train and automobile!
By Train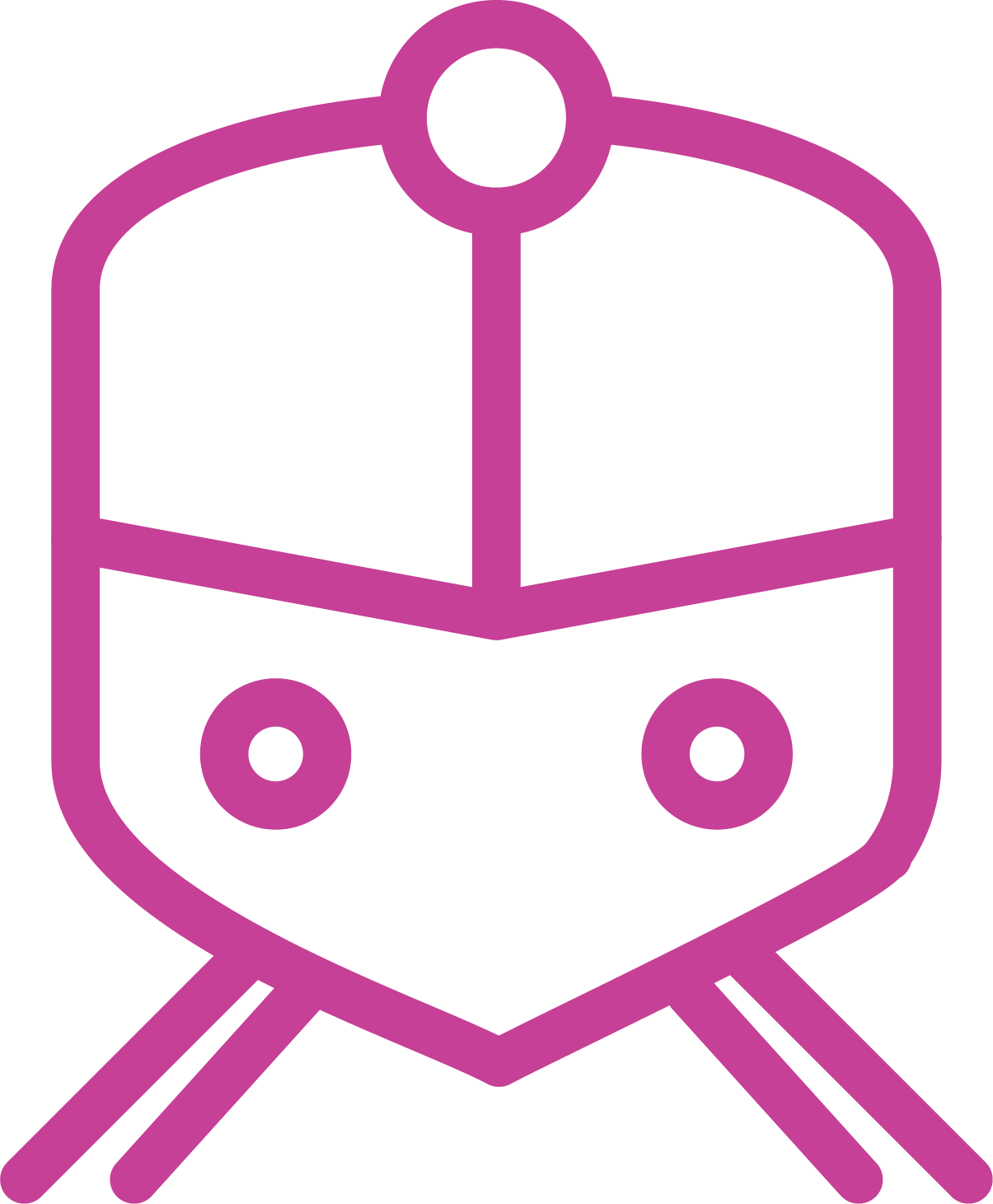 Get here by train
Wollongong is located on Sydney Train's South Coast Line, with regular services between Sydney and Wollongong. The trip from Central station to Wollongong station takes approximately 90 minutes.

If you are travelling from the domestic or international airports catch a train from the airport to Wolli Creek Station. Change trains at Wolli Creek, and take the next South Coast Line train to Wollongong.
The easiest way to find train timetables and station locations is via the Opal Travel app.
By Plane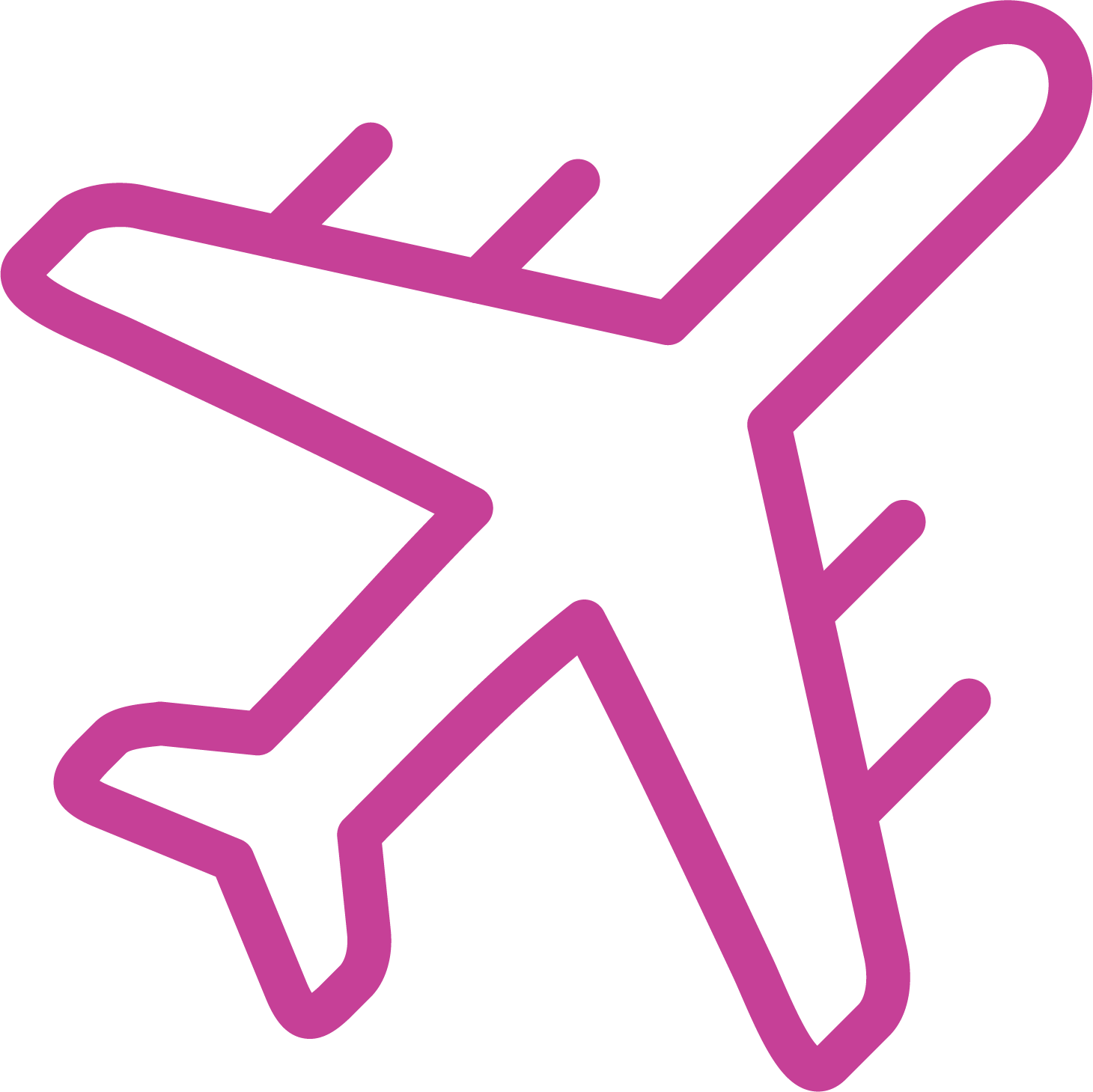 Get here by plane
Our nearest airports are:
Shellharbour Airport (30 mins by car), with direct flights from Brisbane or Melbourne serviced by Link Airways.
Sydney Domestic and International Airports (90 mins by car).
By Car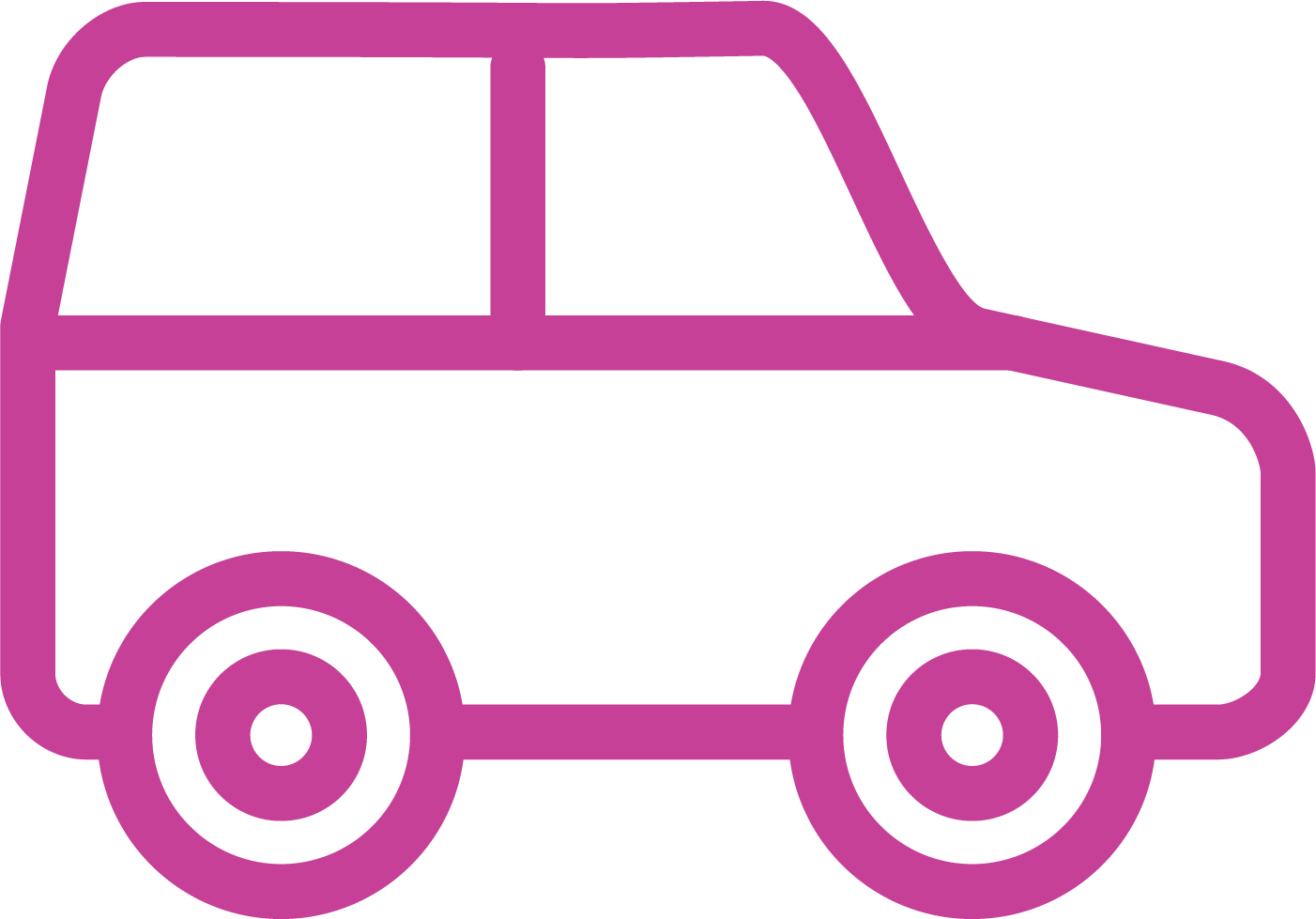 Get here by car
Wollongong CBD is just 80 km south of Sydney. To get here, choose the scenic, or the express route!
Take the Grand Pacific Drive and to experience coastal rainforests, quaint seaside villages and the iconic Sea Cliff Bridge all on your way into Wollongong.
In a hurry? Jump on the M1 Motorway from Sydney and be here in 80 minutes. You decide!
If travelling from Canberra, the journey is an easy 250 kilometres via the Hume Highway.
Getting around in the CBD
One of the perks of visiting Wollongong is that no matter what you're looking for, it's all here in one easy place.
Free Gong Shuttle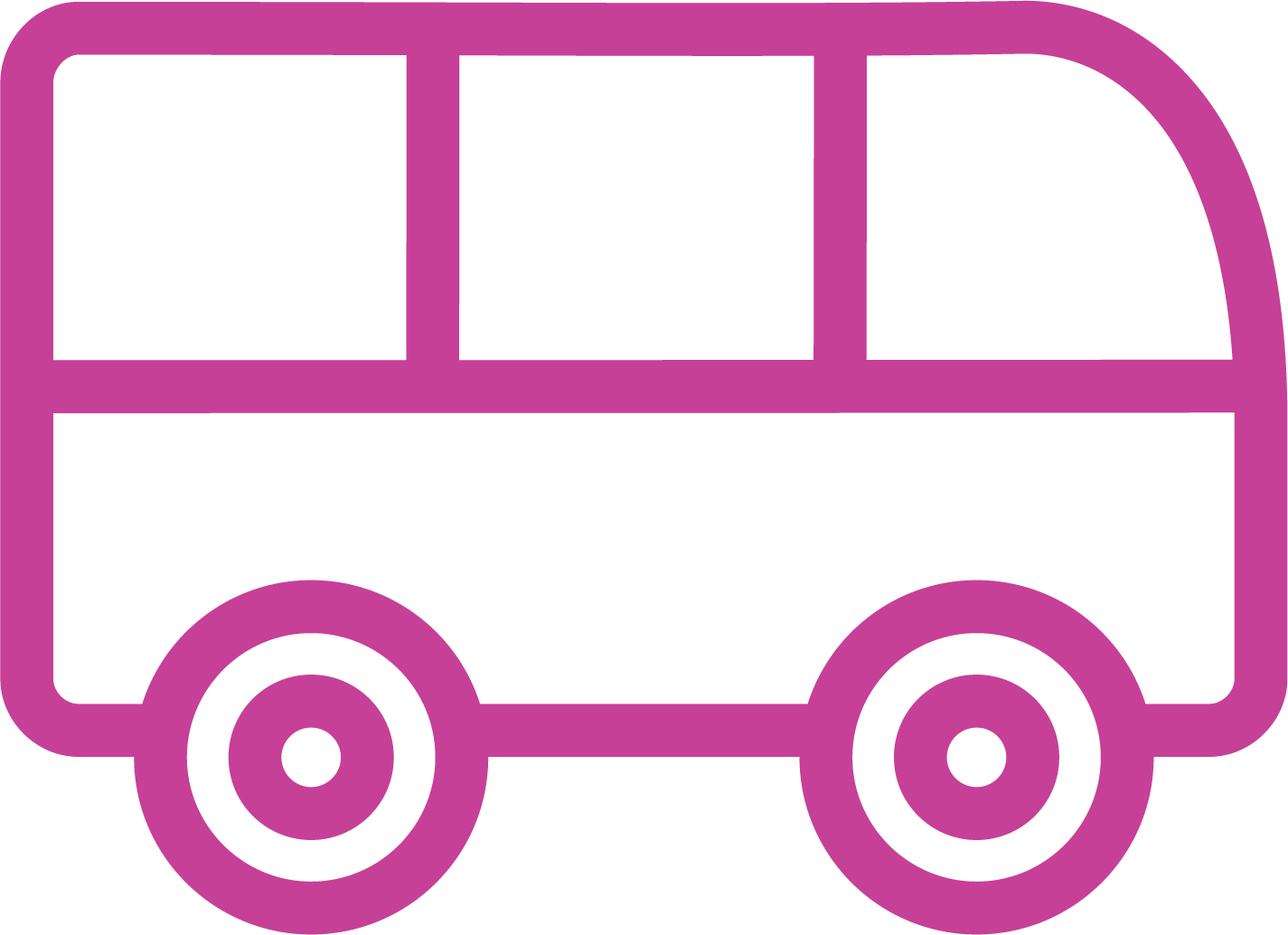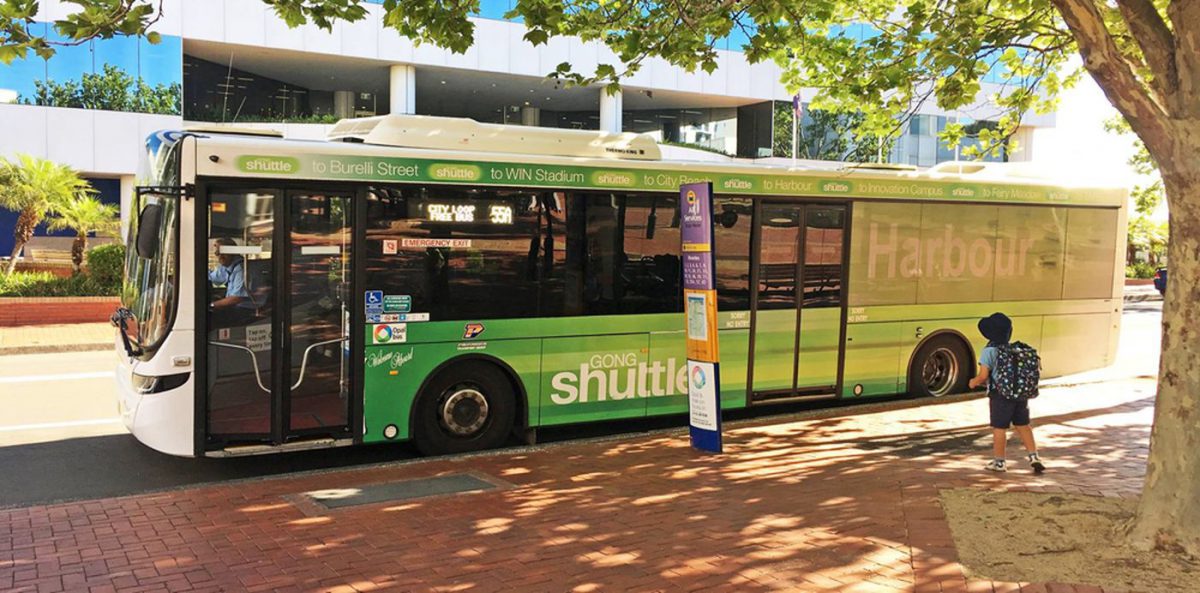 Free Gong Shuttle
The quickest and easiest way to get from one side of the CBD to the other is by jumping on the FREE Gong Shuttle Bus. Simply jump on and jump off at any of the marked bus stops. The route numbers for the Gong Shuttle are 55A (anti-clockwise loop) and 55C (clockwise loop).
The service operates in a loop from Wollongong Station to Wollongong University via Wollongong Mall, Wollongong Hospital, Burelli Street, the Innovation Campus and Fairy Meadow.
Suburban Buses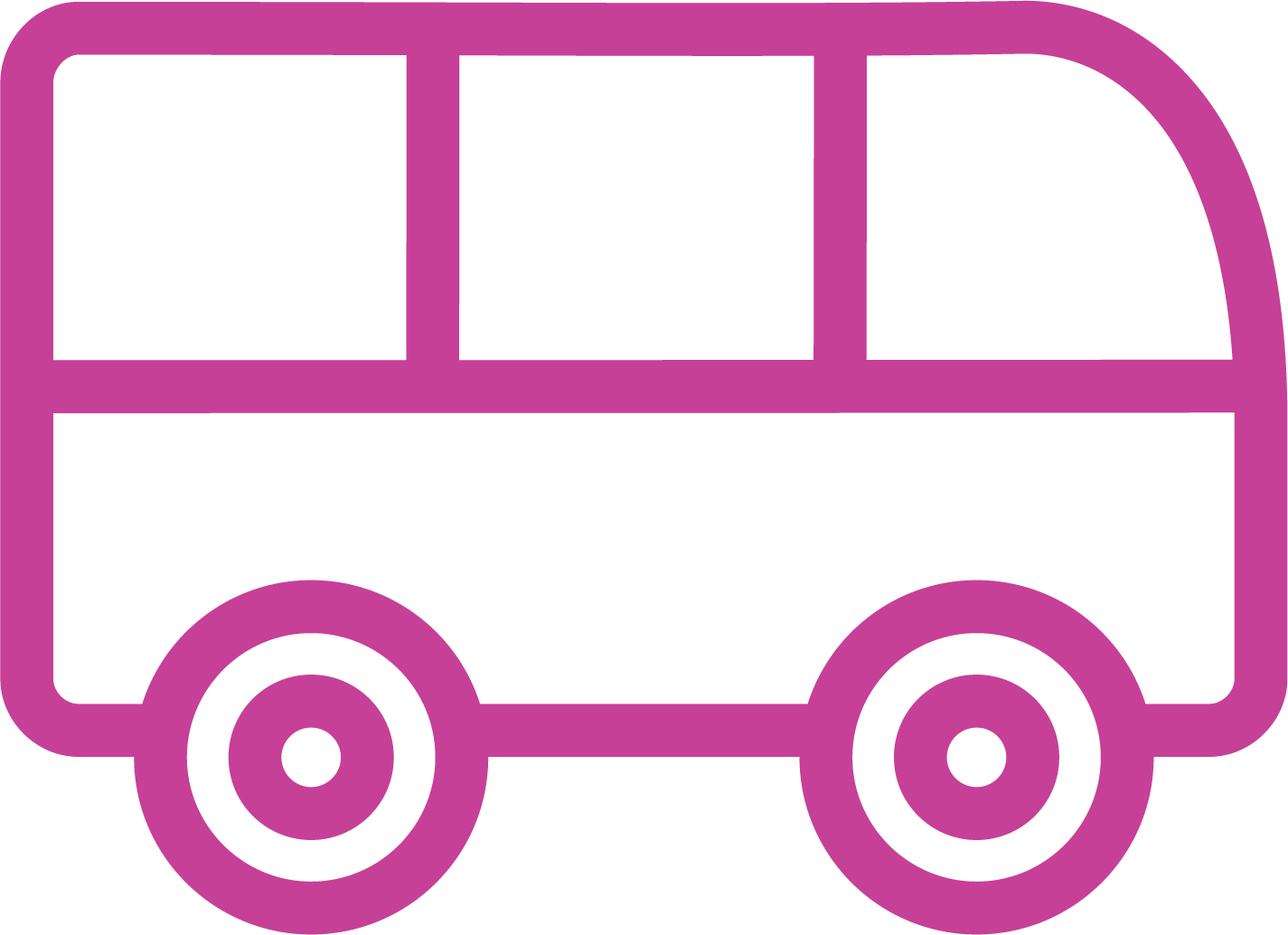 Suburban buses
Travelling further than the CBD? Regular bus services operate in and around Wollongong with buses travelling as far as Austinmer in the north, and Albion park in the south.
To access easy to use timetables and bus stop locations, download the Opal Travel app, or visit:
Northern Suburbs: Premier Illawarra buses or Dion's buses.
Southern Suburbs: Premier Illawarra buses
Taxis + Ride Sharing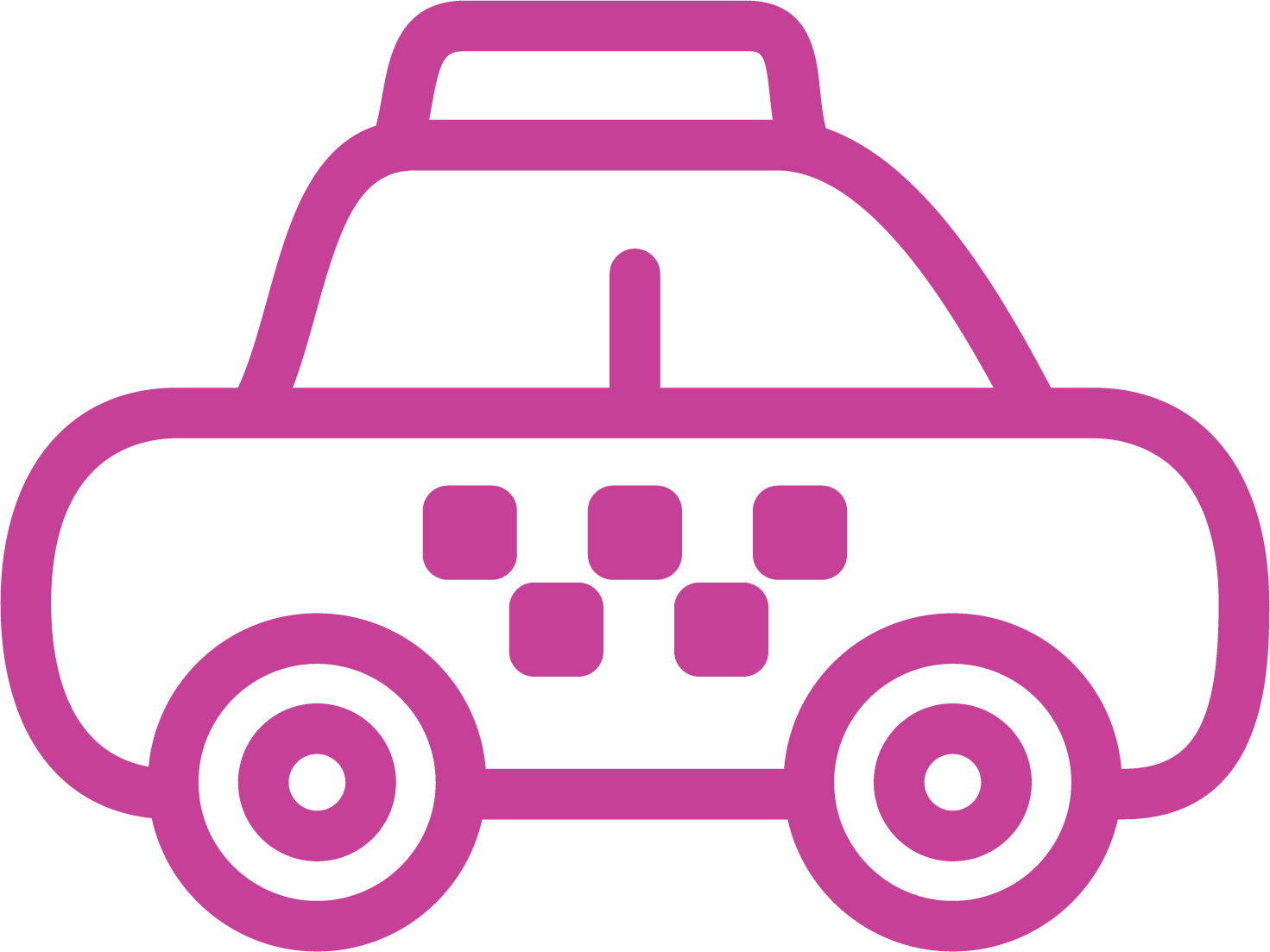 Taxi services
There are several options for paid taxi services in the Wollongong CBD and surrounds:
Wheelchair Access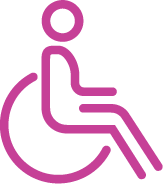 Wheelchair access
Vision Illawarra's website has a Navability map that shows footpaths, shared pathways and trails accessible by wheelchair in the Wollongong City Centre. It also includes an effort ratings guide.
Walking + Shared Pathways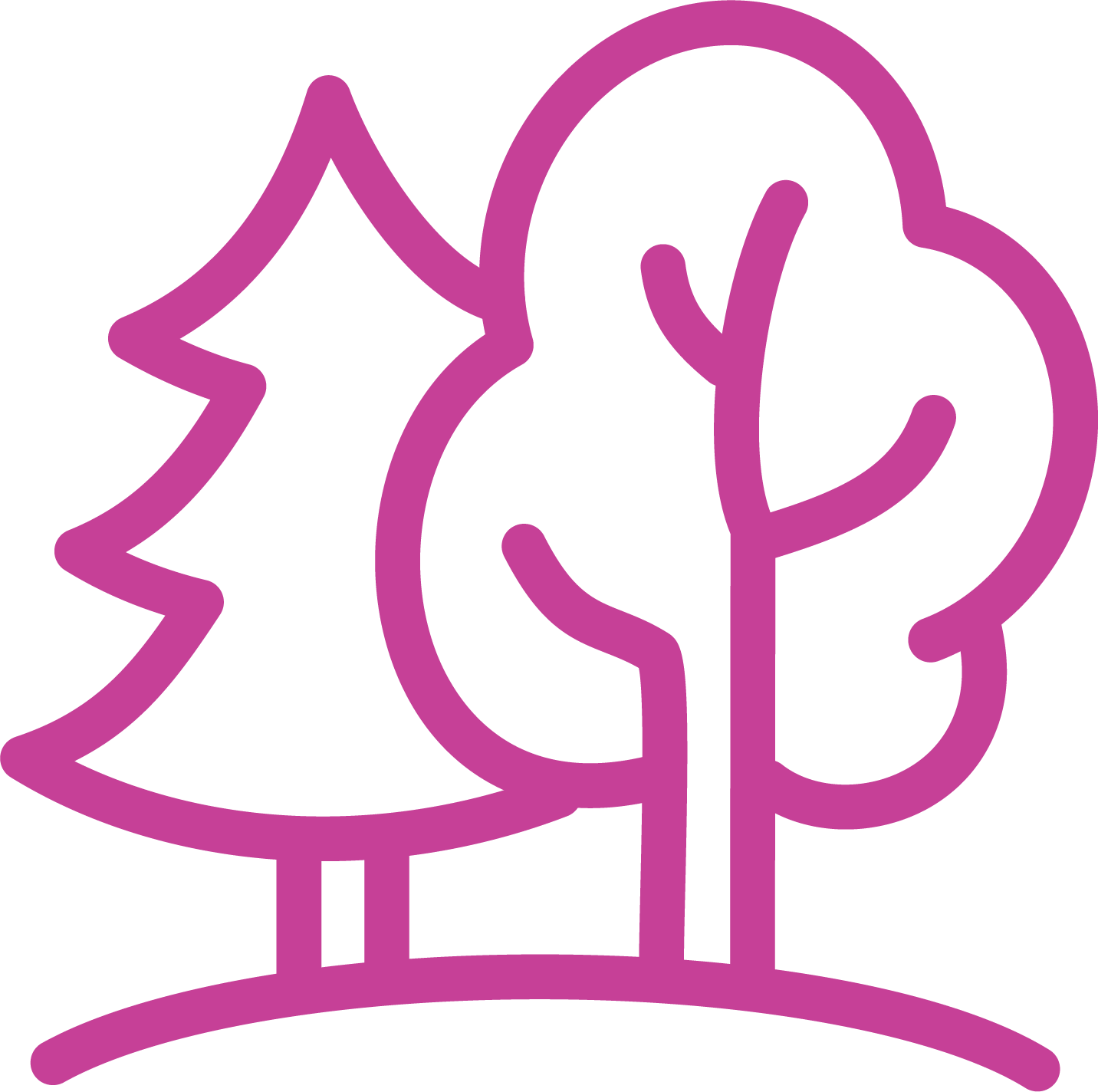 Walking Paths
Wollongong's network of shared pedestrian and bicycle pathways are a convenient and picturesque way to get around on bike or foot. They're also great for wheelchairs, prams and scooters.
A visit to the CBD is not complete without a stroll or cycle along the spectacular Grand Pacific Walk which runs through Wollongong Harbour.
Cycling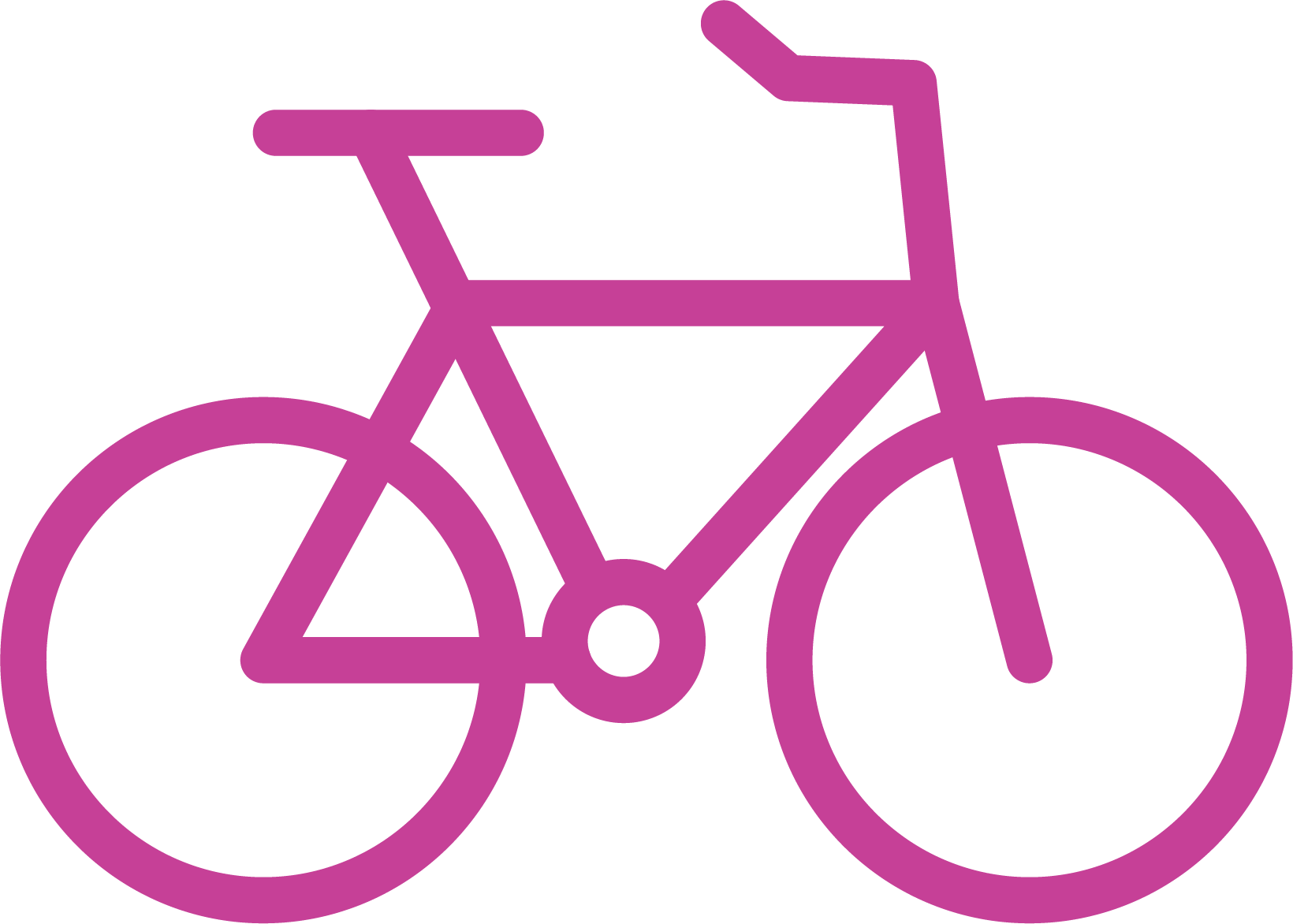 Cycling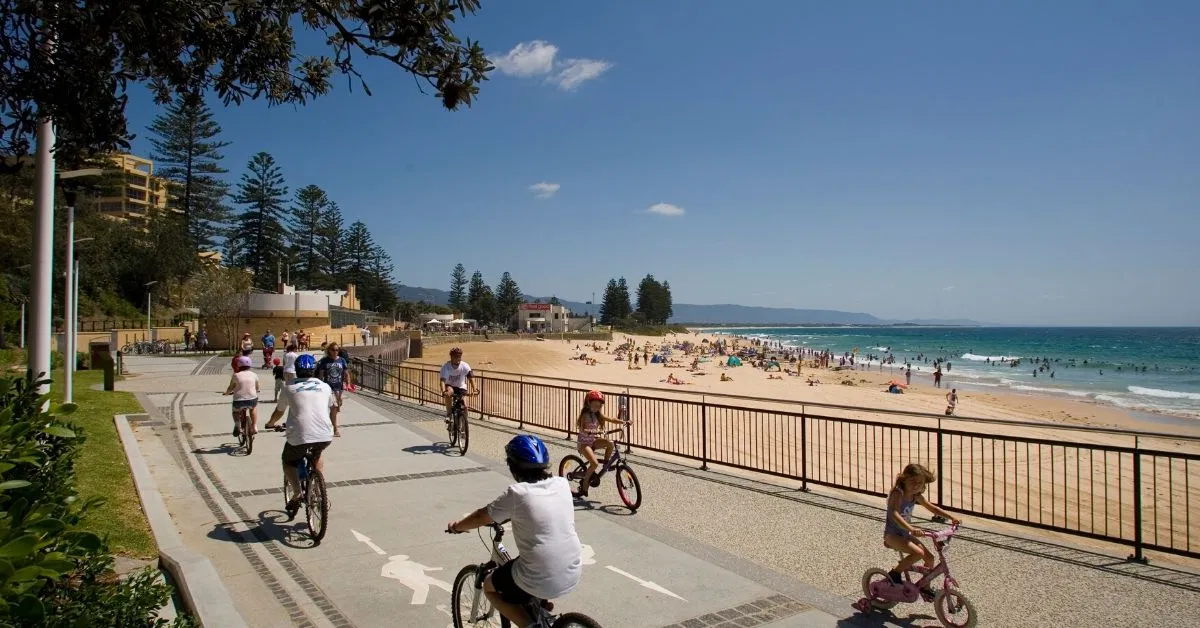 Bike racks are available at the entrances to Crown Street Mall, and inside most private carparks. In particular, there are many bike racks available in Wollongong Central's Market Street car park.
There are many off-road bike pathways to explore around the CBD. Plan your route with Wollongong City Council's handy cycle map. Download a copy below, or pick up a printed version from the Customer Service Centre at 41 Burelli St, Wollongong.
Parking anchor place holder, please do not delete
Parking
Wollongong offers many parking options around the CBD. If you are popping in for a quick visit, on-street parking is available. If you are planning a lengthier stay, choose a paid parking station or outdoor car park.
Always check street signs for any rules that apply to the area where you're parking.
Free Parking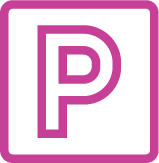 Free Parking in the CBD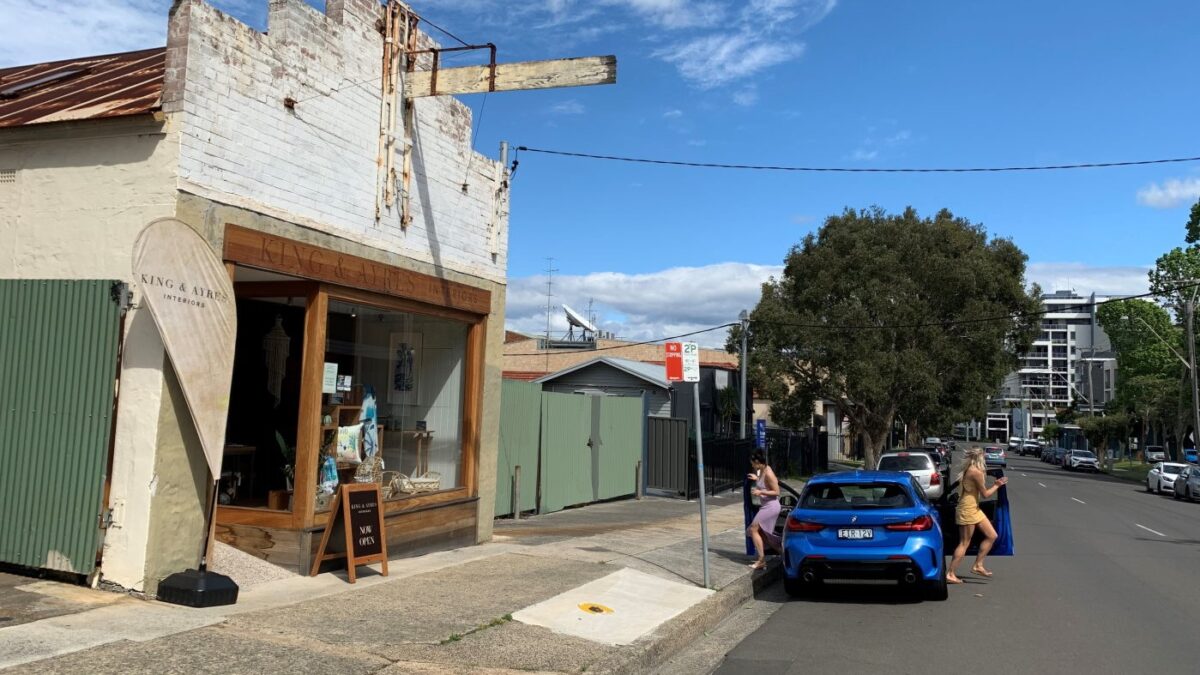 Score two hours free at Secure
Secure car parks offer your first 2 hours free, on ANY day of the week, at:
37 Market Street car park - with quick laneway access to Crown St Mall and Australia Post
Woolworths Burelli St car park (enter via the rear on Stewart St)
On-Street Parking is free:
Before 8.30am and after 4.30pm on weekdays
After 12:30pm on Saturdays
All day on Sundays
On public holidays
Off-Street Council owned car parks are free:
Before 8.30am and after 4.30pm on weekdays
All day on weekends
On public holidays
Looking for more options?
Try checking Park-o-pedia for more tips on car park locations and fees.
Carparks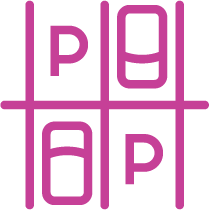 Carparks in Wollongong
Wollongong Central Carparks
There are three undercover car parks attached to the Wollongong Central shopping centre.
Parking in Wollongong Central is free for the first two hours on weekends. At other times, fees may apply.
If you're visiting during a busy time, the southern P3 car park is your best bet for plenty of available car spaces. Enter via Kenny St!
Secure Carparks
Secure Parking run two convenient car parks within the CBD, and offer a two-hour FREE parking deal in the 37 Market Street car park and the Woolworths car park. Details on rates can be found on the Secure Parking website. You can also pre-book online.
Wilson Parking
For overnight or weekend carparking, book into Wilson Parking on Crown St. Details on Parking rates can be found on the Wilson Parking website. You can also pre-book online.
Interpark David Jones Carpark
For a quick park in the centre of CBD, the 'David Jones' car park provides quick access to Crown St Mall, Globe Lane and Greater Union Cinemas. Enter via lower Church St next to the taxi rank.
Metered Parking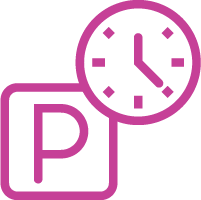 Metered Council Car Parks + Street Parking
Parking meters are used for many on-street and off-street parking spaces in the CBD. These are also called 'Pay and Display Machines'.
How to pay:
If street signs where you are parking have the word 'ticket' on them, pay at the nearest parking meter with cash or credit card, or use the CellOPark app. Fees only apply during the times shown on the signs. After paying at a parking meter, leave your printed ticket face up on your dashboard.
Parking meter fees:
Metered fees vary depending on the length and location of your stay.
What to do if a parking meter isn't working:
If a parking meter isn't working, call the Parking Meter Fault Line on 1300 994 392. You should purchase a ticket from the next nearest working meter.
If you have paid twice because of a faulty meter, you can get the cost of the second ticket refunded if you report the fault. Fill in a Parking Meter Refund Request Form and bring it to the Council Customer Service Centre at 41 Burelli St, Wollongong, along with the original ticket.
Accessible Parking Spaces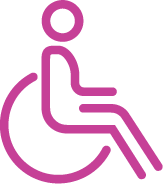 Accessible Parking Spaces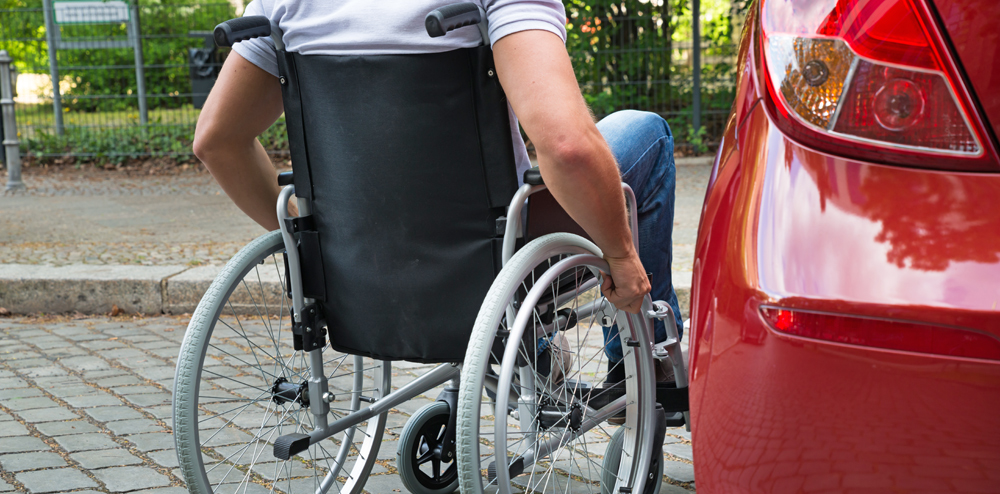 Wollongong City Council have created an interactive map displaying the location of all accessible parking spaces in the CBD. Visit their Accessible parking web page for more details. These parking spaces may only be used if you are displaying a Mobility Parking Scheme (MPS) card.
Electric Car Charging Stations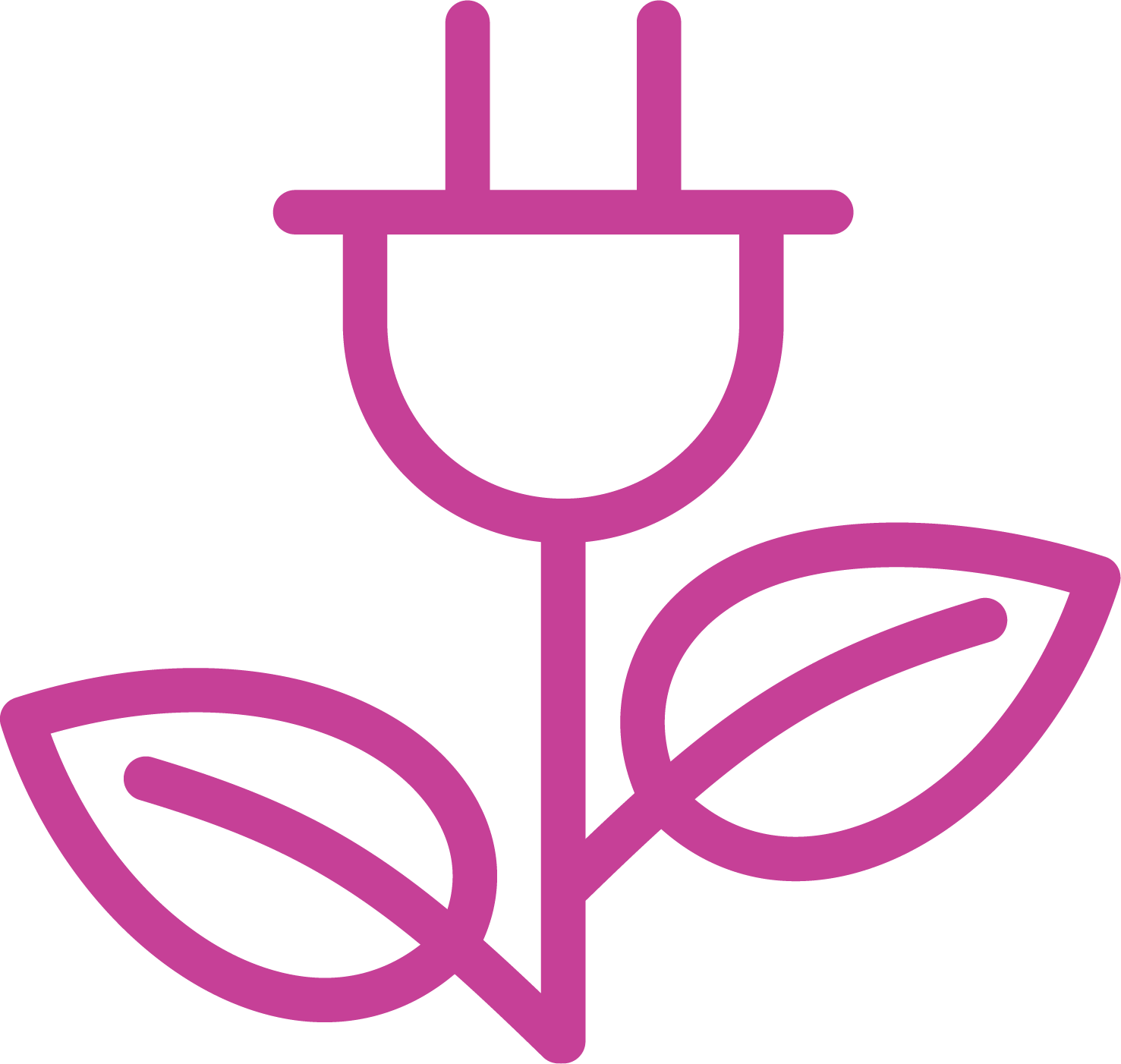 Electric Car Charging Stations
There are several charging stations located in the Wollongong Central basement carpark on Keira Street. For more information visit the Wollongong Central website.
Maps
Make the most of your visit with local maps and guides. More coming soon!