30th July is International Cheesecake Day, and while we never need an excuse to eat dessert, who could miss a genuine opportunity to indulge in this decadent delight. Cheesecakes are thought to be around 4,000 years old, with Ancient Greeks whipping up a combo of wheat flour, pounded cheese and honey. Today, there are endless variations to delight the tastebuds like these local gems - and they're all available for takeaway or delivery during lockdown.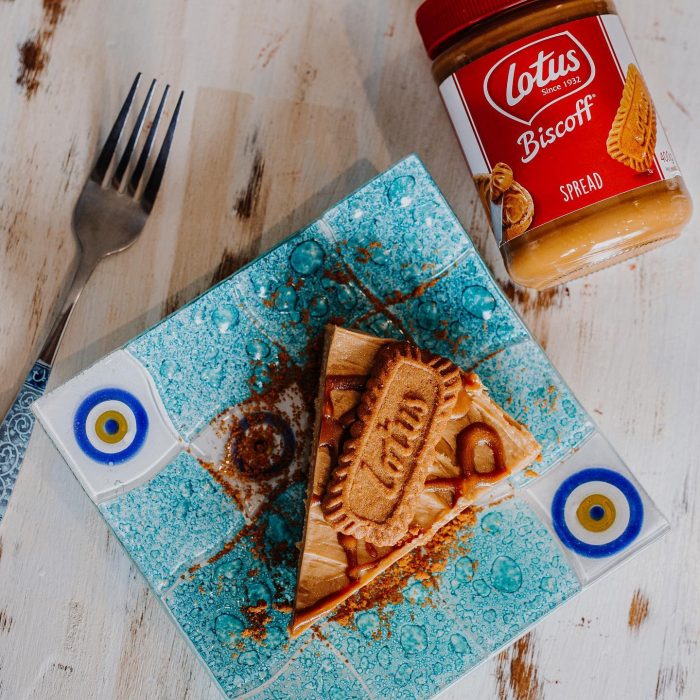 1. Biscoff Cheesecake Tart
Turkish smash hit Evil Eye opened their first cafe in Fairy Meadow in 2020, and were so popular they've just opened a second outlet right on Wollongong Harbour. They're bringing fresh flavours to the CBD including this tempting caramel and spice Biscoff cheesecake, made fresh instore with love, and drizzled with extra Biscoff sauce for good measure!
Find Evil Eye at 16/54 Cliff Road, Wollongong - across from the Blue Mile.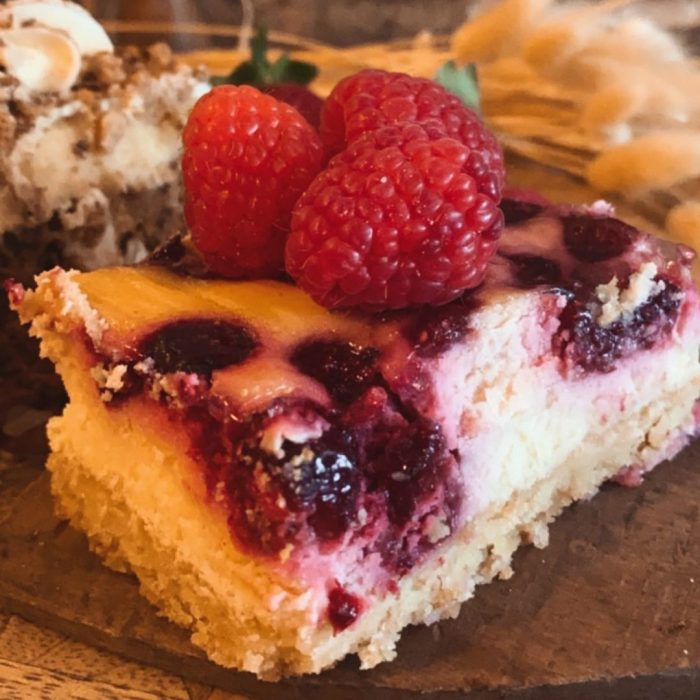 2. Raspberry + White Chocolate Cheesecake
Filled with the aroma of baking Kurtosh pastries, and a whole array of cakes sold by the piece or the slab, you'll find a dessert lovers dream at Kurtosh House. The best bit about Kurtosh? With cake sold by weight, you can select to buy a small (or large!) piece of ALL the cakes. So there's no need to choose! Their iconic raspberry cheesecake is a cheesecake lovers' dream. It's a light and creamy cheesecake, with raspberries baked right into it. It sits on top of a white chocolate brownie base, and the whole cake is topped with a raspberry glaze to bring out that contrasting fresh fruitiness. Divine!
Find Kurtosh in Globe Lane, Wollongong.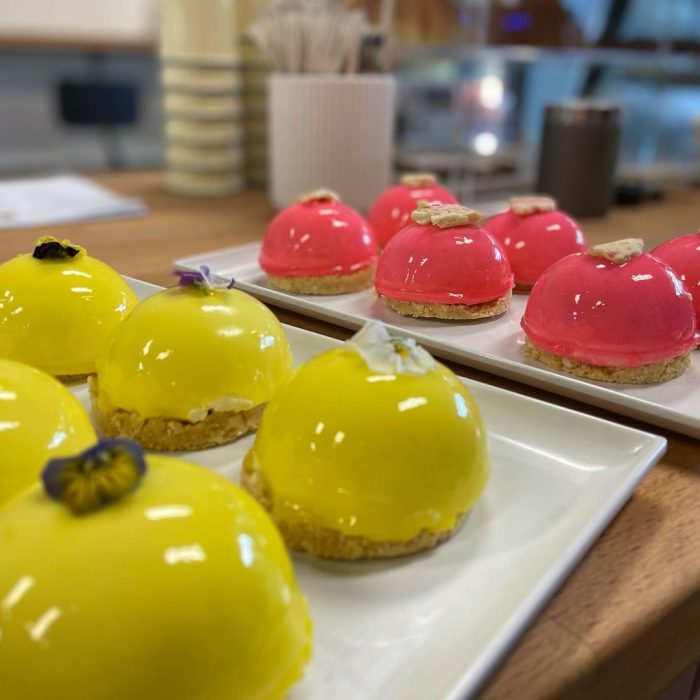 3. Fruity Cheesecake Domes
La Mamita's Cafe are a new face on western Crown Street, and their Cheesecake Domes are just the cutest little things. These babies are in the daily specials cake cabinet, and they're not available every day, so when you see them, make sure you pounce! With a classic biscuit base, densely delicious cheesecake dome and a surprise fruit filling, La Mamita's switch up between blueberry, mango and raspberry flavours to keep your taste buds travelling.
Find La Mamita's at 280 Crown St (opposite Spotlight).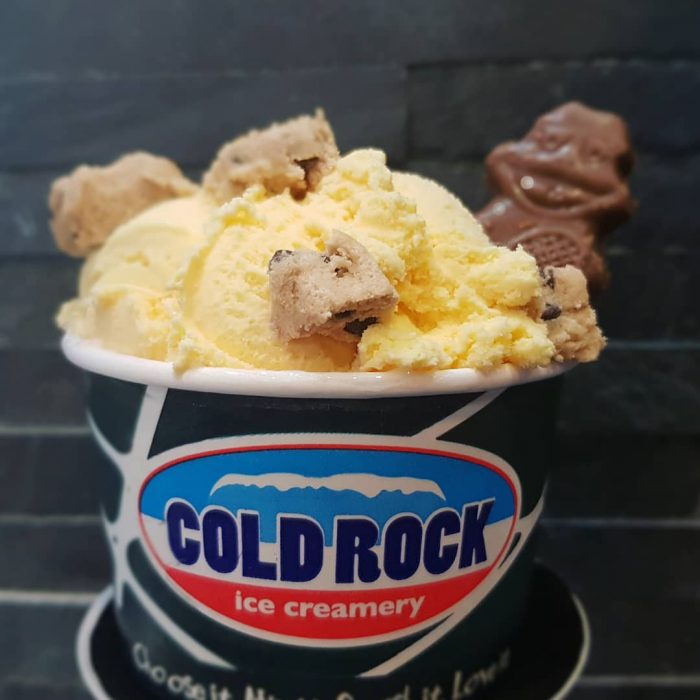 4. Cheesecake Ice Cream
If you really want to mix it up (literally), get into Cold Rock Icecreamery. Unless you've been living under a (cold) rock, you'll know that at this ice cream shop you get to choose your own adventure, with a range of ice creams, chocolate and lolly additions which get mixed up on the spot into the creation of your dreams. The options are endless! This cup of deliciousness is Cheesecake Icecream, Cookie Dough and Freddos. What would your dream combo be?
Find Cold Rock at the eastern end of Market Street, Wollongong.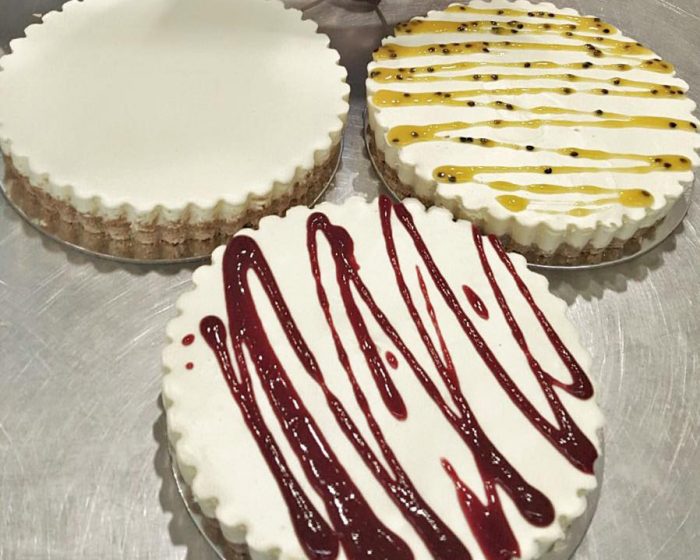 5. The Chicko's Classic Cheesecake
Sometimes, we all just want that comforting taste of a good old fashioned Aussie cheesecake. Chicko's Chicken Shop have got you covered! Choose from Berry, Passionfruit or Plain, with a whole cake coming in under $30. Yes please!
Find Chicko's at 13 Crown Street (next to Win Entertainment Centre)