Back to Directory
B. Lucky & Sons
Gaming
Laneways
Party Venues
Pubs & Bars
Things to Do
Pssst… just between the two of us, games aren't just for kids! If you're feeling lucky, (or just looking for a really cute cocktail) bring your mates to B. Lucky & Sons arcade and bar.
B. Lucky is an indulgent hidden den of a cocktail bar packed with both retro and modern arcade games that you'll be itching to play. Immerse yourself in the clever décor, race your mates in Mario Kart, shoot hoops for points, or who can go past classic Daytona?
What's on offer
When you're all gamed out, there's a tasty menu of bar food faves like toasties, pizzas and even donut ice cream sandwiches! Yes please.
The extensive bar offers up beer, wine, and classic cocktails with a twist like Mai Tais and the Espresso Partini.
Insider tip – you wont want to leave without an adorable panda straw from the Bubble Cup cocktail range!
Travelling in a large group or work party? Check out the all-inclusive function packages starting from just $39 a head.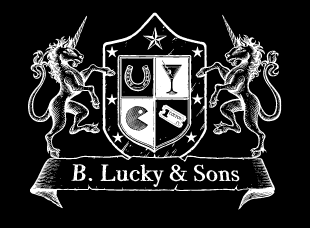 Contact Details
Opening Hours
Monday Closed
Tues-Thurs 4pm-10pm
Fri 4pm-12am
Sat 12pm-12am
Sun 12pm-12am
View website