Back to Directory
Kurtosh
Cafes + Casual Dining
Coffee
Food + Drink
Globe Lane
Laneways
Sweet Treats
Walking into Kurtosh is like walking into a cool, dark cave of temptation. The smell of coffee brewing, cakes baking, and kurtosh toasting is heavenly. The decor is cosy and eclectic, with a Hungarian meets Morocco meets industrial vibe.
What's on offer:
Cake, cake, cake!
The name Kürtősh comes from Kürtőskalács – a traditional Hungarian pastry and street snack, famously known as chimney cake. Kurtosh is made fresh before your eyes. Pastry is rolled into a cylinder then toasted until caramlised. It's then dipped or rolled in a choice of sweet toppings from chocolate to pistachio. 
It doesn't stop there, Kurtosh is equally famous for its slab cakes that are sold by weight! This is our favourite part - choose from an array of flavours, guide your server on the size of piece you want, and don't stop there - take a little of everything and it's all simply weighed to figure out your price.
Sour cream brownies, apricot almond cake, lemon meringue, there's a flavour for everyone.
The tea is as good as the coffee here - be sure to try a pot of spicy chai with your cake.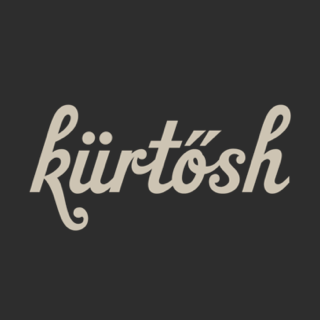 Contact Details
Opening Hours
Every Day 9:00am - 10:00pm
View website