Back to Directory
The Sip Studio
Art + Design
Party Venues
Team Events
Things to Do
What do you get when you mix wine, art, and a group of friends or workmates? A whole lot of laughs and a fun night out at The Sip Studio.
With a glass of your favourite BYO beverage in one hand and a paint brush in the other you'll enjoy two hours of fun and creativity. You'll be guided to recreate a painting, with all materials provided to head home with your very own masterpiece on canvas.
What's on offer:
Classes are designed for beginners so no experience is needed. Teachers will guide you step by step through the painting process.
The Sip Studio is a BYO only venue - this includes wine, beer and bottled alcohol.
You are also welcome to bring nibbles. Cutlery and glassware are provided, plus a fridge for beverages.
The Sip Studio also runs school holiday classes - check the website session times for more details.
Private Events
Looking for a fun team bonding experience? The Sip Studio is available for private classes or group bookings. There is a dedicated space for a grazing table, with several nearby caterers available to provide group options.
Age limits
To attend the public sessions you must be 18 years of age or over. If you book a private event minors can attend.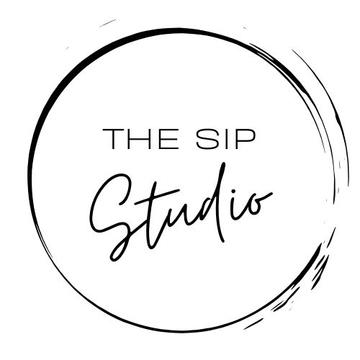 Contact Details
View website