Dog friendly cafes in Wollongong
We all know that spending time with a pet is proven to be good for your mental and physical health. A little sunshine, some doggo cuddles and a reeeeeallly good brekkie is just what the doctor - and the vet - ordered. If you're hitting the Gong with your pooch this weekend, here's five very-dog-friendly AND very-delicious-for-hoomans venues you just have to try.
1. Lower East Cafe
The doggo-obsessed crew at Lower East are so dog-friendly, they have a Dogs of Lower East instagram page! Warning, it's highly addictive! Nestled at the picturesque eastern end of Crown Street, Lower East is a local favourite known for its people-watching locale, Single O coffee, big breakfasts, deliciously fresh lunch bowls, and gourmet toasties. There's plenty of space for pooches in the outdoor seating, and water bowls available.
When and Where: Find Lower East at 70 Crown Street, open 7 days for breakfast and lunch.
2. Opus Coffee Brewers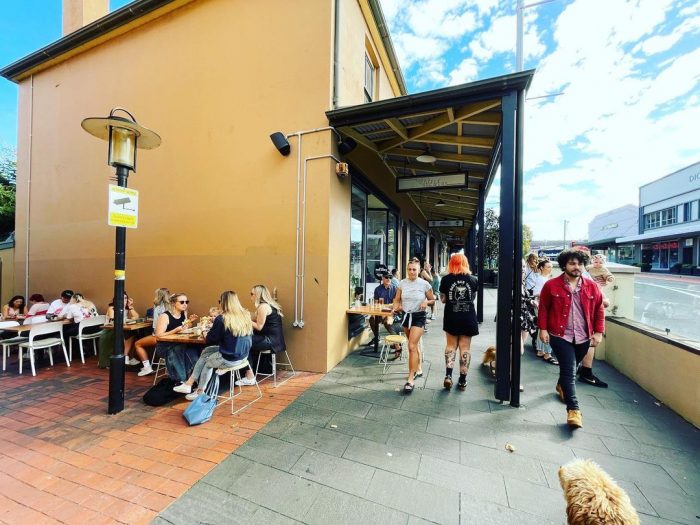 If you're searching for a seriously good coffee, and nothing short of an expertly brewed single origin will hit the spot, Opus Coffee Brewers is your answer!
Owner Chris took on the business in 2020 and continues to provide exceptional service in the Illawarra café scene. They nail every detail – from the beautiful yet cosy interior filled with timber, greenery and minimalist light sculptures, to the one-of-a-kind handmade ceramic cups and plates, to the always evolving coffee menu.
Pro tip: If you haven't branched in your coffee choices lately, open up your options with a Batch brew or cold drip coffee! Breakfast runs all day with bagels every which way you like 'em, and eggs for days.
When and where: Find Opus at 120 Keira Street, right near Amigos. Open 7am-1pm, 7 days a week.
3. Lili J Cafe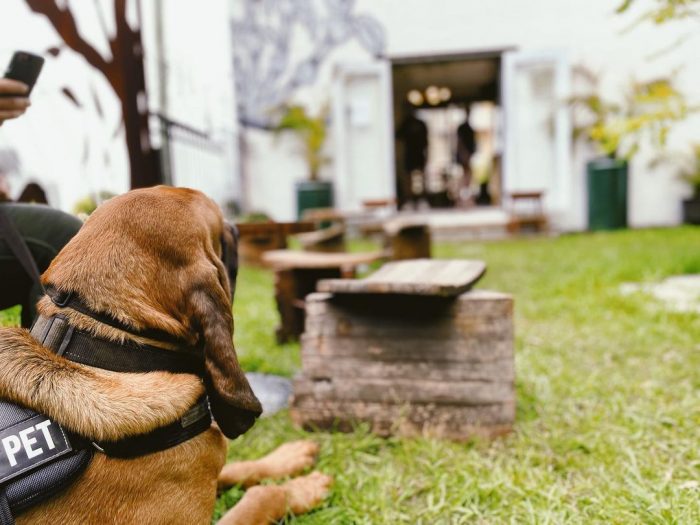 Lili J is a real hidden local gem. Quietly tucked away on the south side of town, the down-to-earth owners have transformed a run-down old corner store into a welcoming and creative space. There's always a new and interesting breakfast option on the menu. Think Chilli Scramble, Mushroom burgers, Huevos Ranchos bowls, Loaded Raisin Toast, and beautifully decorated creamy porridge.
There's a quiet, grassy courtyard that is just perfect for pooches. Be warned - the staff won't let your dog out the door without some extra hugs!
When and where: Find Lili J at 156 Corrimal St (across from the golf course). Open 7 days for breakfast and lunch, closing at 1pm on weekends.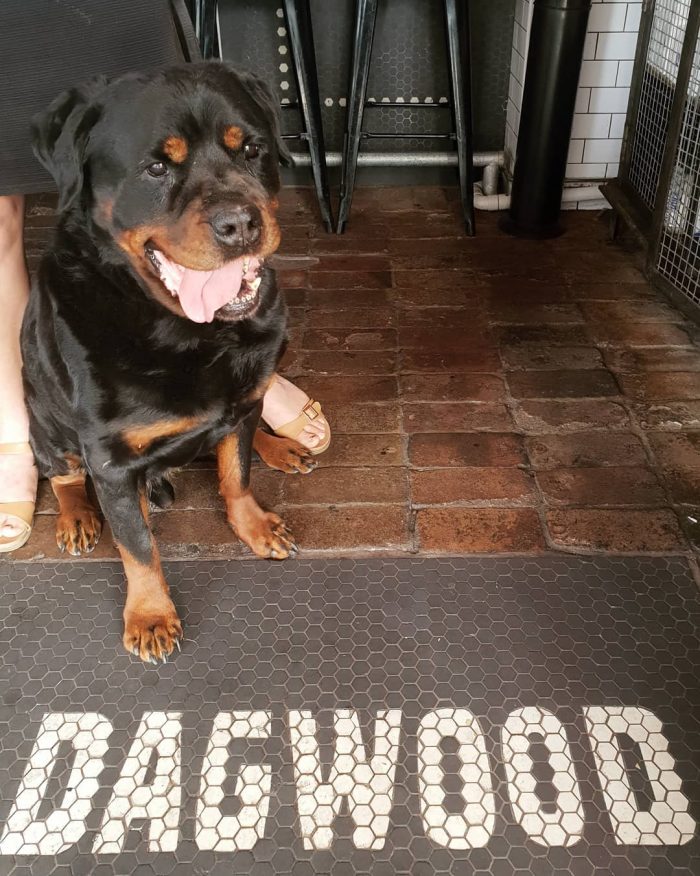 4. Dagwood Bar + Kitchen
What's better than coffee with your favourite fur kid? Cocktails and dumplings with your favourite fur kid! The always eclectic Dagwood bar pairs their tap beers and cocktails with a to-die-for menu of Asian fusion bites - think Tonkatsu pancackes, Pork and Kimchi Bao Buns, Scallop dumplings, Loaded fries and Szechuan Edamame.
Pooches are permitted in the outdoor seating area. The staff have assured us that four-legged clients take preference over two-legged, soz.
When and where: Find Dagwood at 19 Market St (next to the Adina). Open for dinner from 5pm, 7 days a week, plus midday brunch on weekends.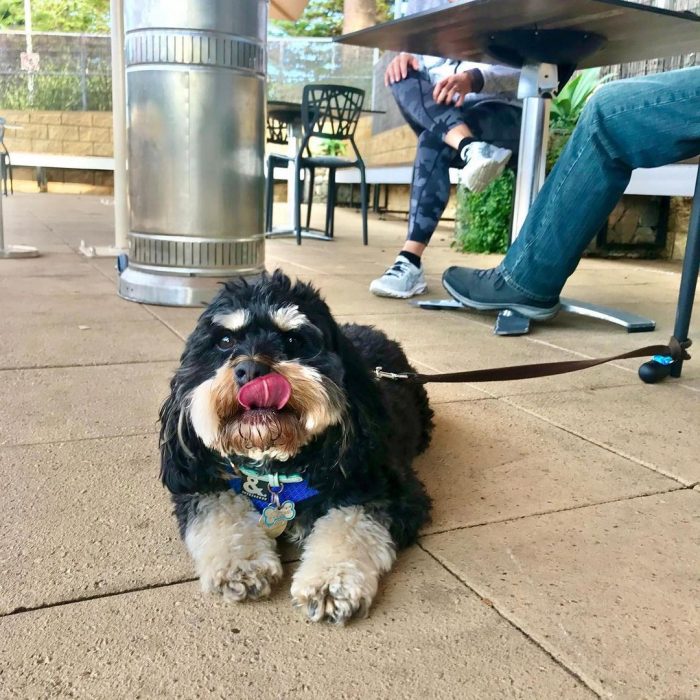 5. Longboard Cafe
If you're strolling the Blue Mile, head just south of the Wollongong Lighthouse and you'll hit Longboard Cafe. With ocean views, and a large pet-friendly outdoor dining area, it's the perfect spot to while away the afternoon.
The menu is packed with soul food, vegetarian and vegan options - like the signature Buddha Bowl, and the Longboard Delight fruit filled brekkie bowl. If you've worked up a big appetite, there's some hefty burgers in the mix, including a lentil vegie option.
When and where: Find Longboard at 2/1 Marine Drive (below Steamers Bar + Grill). Open 7 days for breakfast and lunch.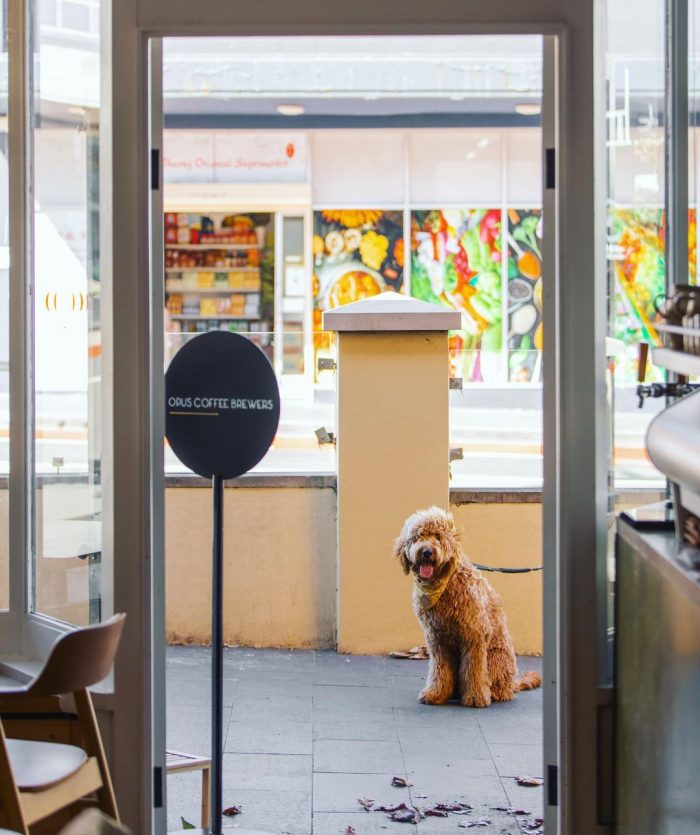 Main images: Opus Coffee Brewers