Shining a light on Globe Lane
Explore the creative wayfinding and seating project on Globe Lane, discover more about the artist's design concepts, and uncover the rich history of the area!
About the Design
ORBIT is a series of three wayfinding and seating artworks in Globe Lane. The elements pay homage to the lane's name, adapted from the popular Globe Club and Theatre which once stood at the entrance to the lane. This was an open-air theatre modelled after Shakespeare's Globe Theatre. Unique to this space was the spectator's relationship between indoor and outdoor space, and the framing of the sky. ORBIT is inspired by Globe Lane's rich history, encouraging the pedestrian to look up with a greater awareness of the sky and the space around them.
Historical Links
Globe Lane has always been a unique location for Wollongong's night life, from its history as the entrance to Globe Theatre, to its current life as a location for music venues, bars, and restaurants. ORBIT aims to continue this legacy for Wollongong through an iconic artwork that will draw you in to experience all that Globe Lane has to offer.
From blacksmiths to street art, Globe Lane has a rich and exciting history! Read more about it here!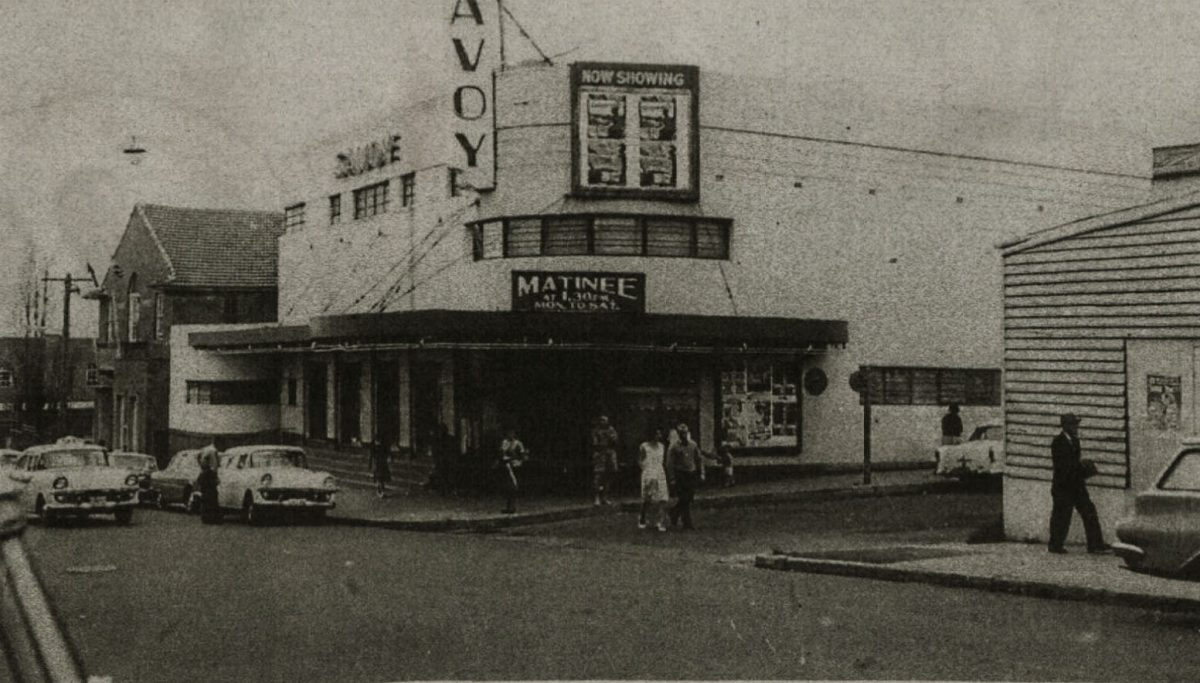 From Design to Reality
We've loved watching this concept come to life! What do you think of the finished product?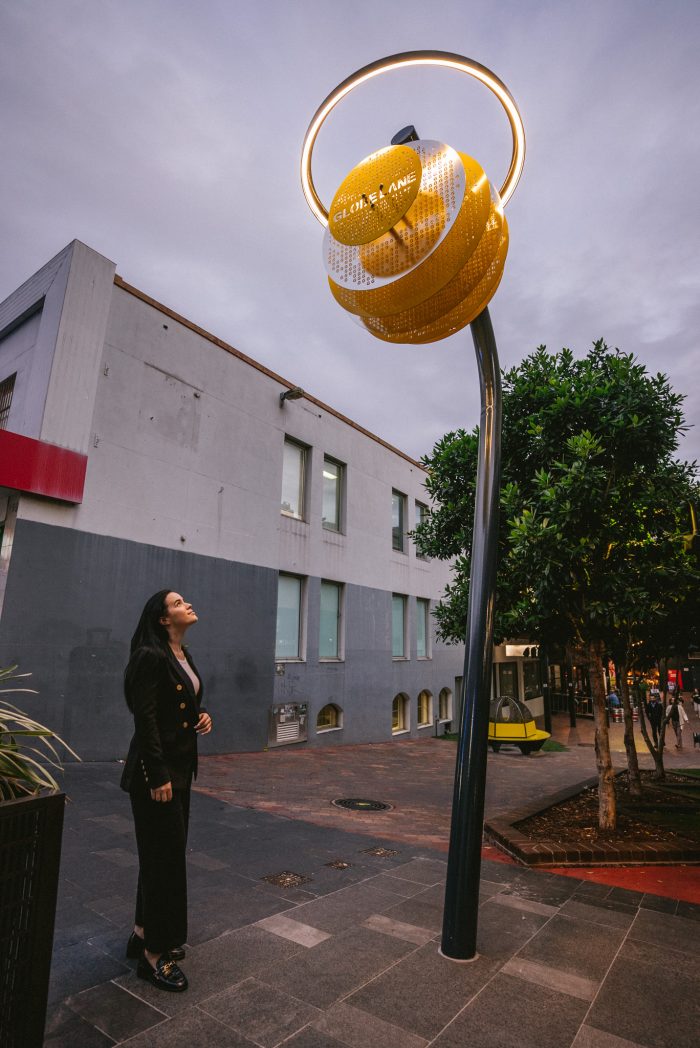 More From the Artist
Signage
ORBIT is uniquely 2D and 3D, at one time it is both flat and spatial. At the entrance of the laneway, the words GLOBE LANE are laser cut into a series of mirrored, circular, steel sheets, forming an appropriation of a globe. The overlapping of each surface creates ever changing patterns as you move past, turning the otherwise static 'street sign' into a kinetic sculpture.
Seating
The words GLOBE LANE are echoed within and at the end of the laneway as integrated seating elements. A series of perforated laser cut panels containing the letters G, L, O, B, E, L, A, N, E, are rotated and anchored around a central axis. The material's mirrored finish, paired with carefully selected angles, multiply the letters on each adjacent surface and create kaleidoscopic reflections of the surroundings. Independently, each surface only contains one letter from GLOBE LANE, but when densely overlaid and reflected, the seating elements become a generator of distortions, shadows and patterns within the space. This visual interference creates an immersive and visually stunning experience to sit, dwell, gather, play, meet and perform, generating a new way of occupying the laneway.
About the Artist
This creative wayfinding and seating project was delivered by Office Feuerman. For more information and to view their other projects, visit officefeuerman.com