Go to town with Luminous Fest
5 ways to make the most of the Luminous Culture Fest
26-30 October. The Luminous Culture Fest is bringing five fun-filled days of creativity to Wollongong this Wednesday to Sunday. There's lots to do - with a packed program of music, art, interactive experiences, light shows and more. something for everyone, from Digeridoo Workshops to a Sensory Garden. Don't be overwhelmed! Here's our tips on how to make the most of this free festival:
Fun After Dark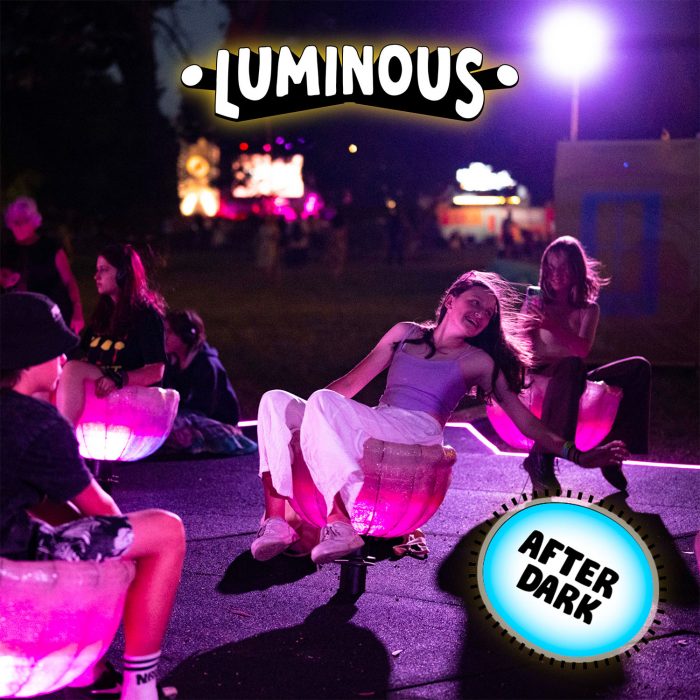 As the sun goes down, you'll have the chance to get hands-on with glowing installations, or marvel at animated light shows. Stop by after dinner in the city, or surprise the kids on the way home from after-school activities! Here's our after-dark picks:
Book a Show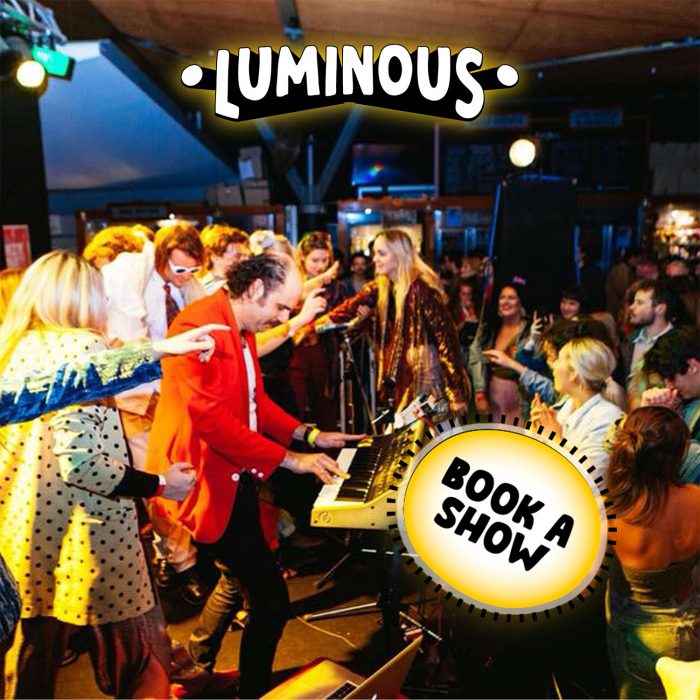 Seize the opportunity to get along to a free gig during Luminous, with all kinds of live music popping up in creative spaces. Be sure to book ahead – spaces are very limited!
Unique Christmas gift shopping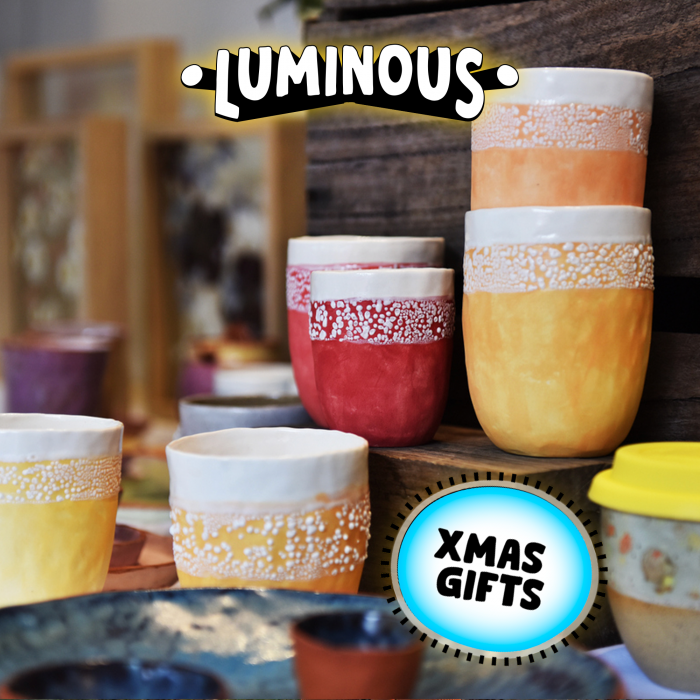 Treat yourself, or get a jump start on Christmas shopping while you support local creatives at the Luminous Twilight Makers' Markets! The Arts Precinct will transform into a maker's market this Saturday with 15 stalls of unique handmade wares. DJ Nautilus and roving performers will set the scene as you explore art, ceramics, jewellery, perfumes, textiles, leathercrafts and more under the stars. 3pm-9pm, Sat 29 Oct. Arts Precinct. Learn more.
Drop-In Events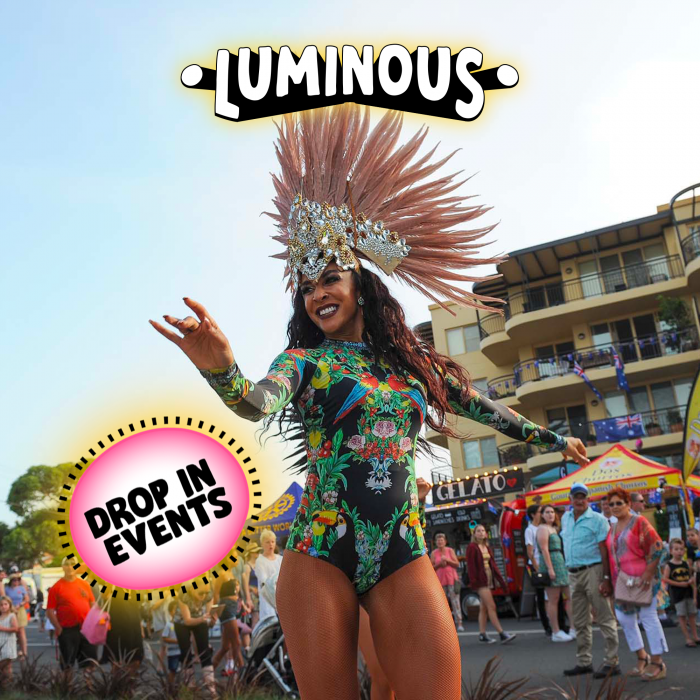 If spur-of-the-moment is more your vibe, we've got that covered too. Get along to one of these fun events with free entry, and no tickets required!
AFRO-LATINO CONNECTIONS FESTIVAL: Bring your dancing shoes for a taste of LatinAmerican and African culture! The Arts Precinct will transform into an outdoor fiesta with food trucks, dance, drumming, live music and more. 11am-5pm, Sun 30 Oct. Arts Precinct. Learn more.
MUSIC FOR THE MIND X HALLOWEEN: Head to Wollongong Youth Centre for a night of free live music for Mental Health Month, featuring The Lazy Eyes + local youth bands. Prizes for best Halloween costumes + light projection shows! Fri 28 Oct, 5pm-9pm. Learn more.
Or drop into the Twilight Maker's Markets on Saturday, Antidote Creative Dispensary day or night (see below) or the library's Sensory Garden open all day Wed-Sun!
Get Creative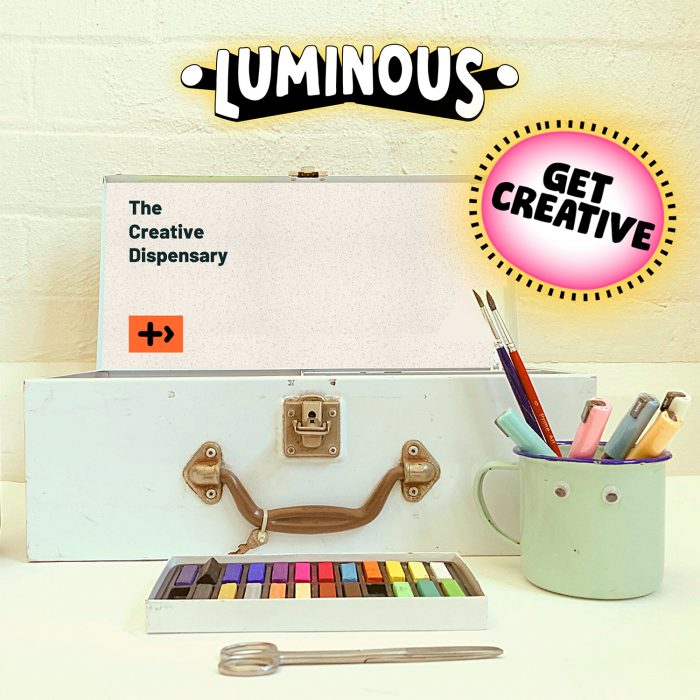 Luminous is a creative festival, encouraging everyone to experience the joy of getting creative – through dance, art, music and culture. While many Luminous workshops have now booked out, we've still got plenty of ways you can get involved:
CREATIVE FIRST AID: Feeling deflated? Pop into the 'Antidote' Creative Dispensary for a dose of lively artistic medicine and a prescription of play. 11am-4pm on Wed-Thurs, and11am-7pm on Fri-Sat. In the Arts Precinct – look for the converted Container! Book a time slot, or drop in.
CULTURAL WORKSHOPS: Try something new at the Library, with FREE Bollywood Dance classes, Paint + Play the Didgeridoo workshop, Aboriginal Dance Class and more.
ART GALLERY AFTER DARK: Make the most of extended hours at the Wollongong Art Gallery, and free entry. There's a range of contemporary exhibitions including Hiromi Tango's interactive Healing Garden where you'll create your own colourful flowers, and Languages of the Land, a collection of striking First Nations works. 10am-11pm Thurs-Fri, and 12pm-11pm Sat-Sun. Learn more.
Whatever you do, step outside your comfort zone and see, hear, experience or create something Luminous this October!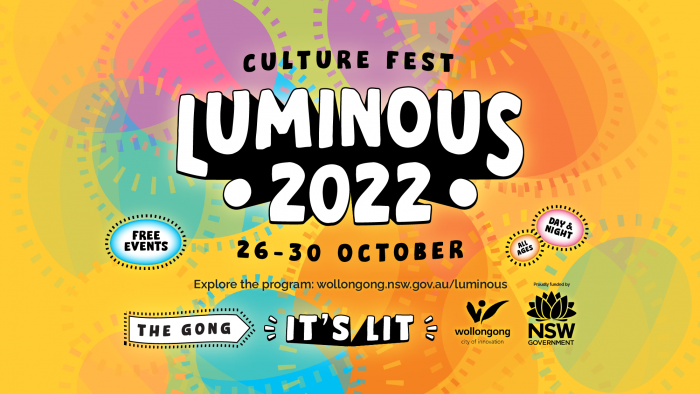 Luminous Culture Fest, 26-30 October.
Luminous is presented by Wollongong City Council and funded by a NSW Government CBDs Revitalisation grant.
Visit Wollongong.nsw.gov.au/luminous to explore the program.