Santa Photos in Wollongong
We've got the scoop on the most stylish Santa Photos in the CBD
It's the most wonderful time of the year, but pics or it didn't happen! There's no better place to celebrate and capture the magic of Christmas than with Santa Photos right here in the heart of Wollongong CBD!
This year, Wollongong Central has a spectacular setup for Santa, perfect for creating beautiful Christmas memories for the whole family - including your furry fam!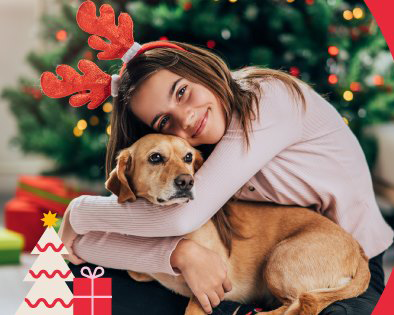 There are a range of different Santa Photo options to suit everyone this year, from the classic Santa photo booking to Sensitive Sessions available for those with special needs. Photo pricing starts from $24.95, but to make things easy, there's no booking fee when you make your online appointment.
Here is a quick look at the different session types.
Santa Photos
This is your classic Santa Photo option, and this year bookings are available daily right up until Christmas Eve! We recommend booking your time slot and arriving early with your booking details on hand.
Sensitive Santa Photos
Sensitive Santa sessions are limited and are available for families of children with special needs. Each booking allows for a 10-minute session. These sessions only run on Sundays from 19 November to 10 December so make sure to get in quickly to reserve your spot.
Pet Santa Photos
Even your furry friend can get the paw-fect shot this year! There are plenty of sessions available but please ensure your pet is appropriately restrained on a leash (and that you've got adequate equipment to clean up any accidents).