Wollongong's favourite Japanese restaurants
We like the way they roll!
Sushi lovers unite! If you're on the hunt for some Japanese cuisine in the heart of the Wollongong CBD, look no further. Here we take you through some of Wollongong's favourite dining options for sushi, sashimi, ramen, and everything in between.
Akari Japanese Restaurant
Smack bang in the middle of the Keira Street dining precinct is Akari, and this authentic Japanese restaurant takes their food seriously! With a large menu featuring most of the classic and popular dishes, you're sure to find something for everyone. They also offer multiple banquet options for groups over 4 if you're in the mood to sample a bit of everything! A small but sufficient drinks menu is available, as well as the option to BYO wine.
Find Akari Japanese Restaurant at 126 Keira Street, open Wednesday – Monday for dinner, and lunch on Saturdays.
Beast – Good Food Eatery
If you're a ramen lover, Beast needs to be next on your 'where to dine' list. Beast has quickly established themselves as the go to restaurant if you're looking for authentic ramen dishes and is one of the only venues in Wollongong to offer a wide selection of ramen options. You can also find a variety of bento boxes and sides to compliment your meal. To top it off, the gyoza dumplings are a secret family recipe – so you know they're good!
Find Beast – Good Food Eatery at 8 Crown Lane, open Wednesday – Sunday for lunch, and for dinner Thursday – Saturday nights.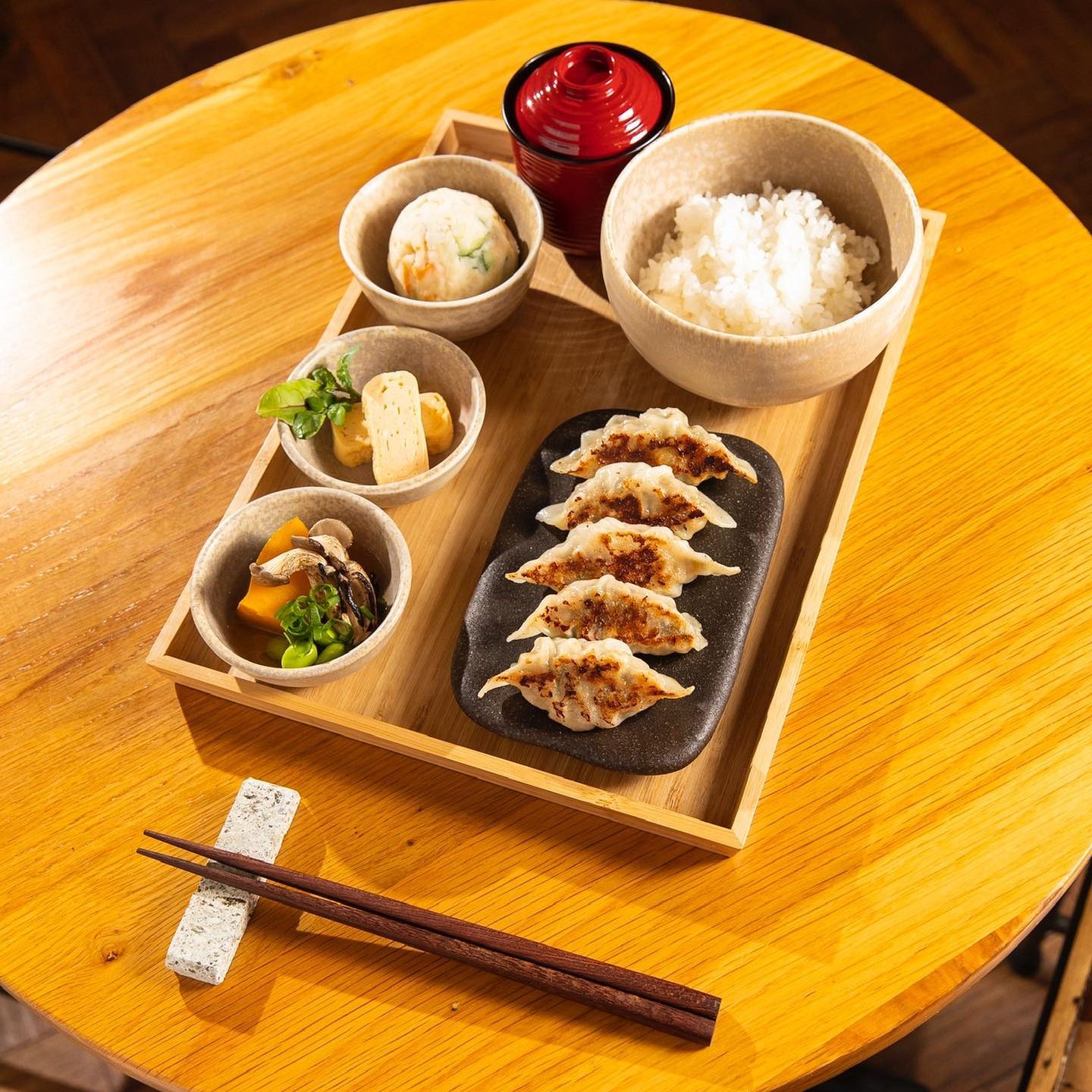 Sakura Sushi Japanese Restaurant
You might not have found this one on your own, tucked up a driveway without any obvious fuss, but Sakura is one not to be missed. Locals love this restaurant, and it seems like everyone has their go to dish that must be ordered each visit! The menu is made up of the classics you'd expect at a traditional sushi restaurant, as well as a special new menu with some interesting dishes such as Sashimi Tacos, Popcorn Prawns and the Opera House Roll. Our one tip is it can get busy, so try to book ahead if you can!
Find Sakura Sushi Japanese Restaurant at 8/121-125 Corrimal Street, open for lunch and dinner Tuesday – Sunday.
Tsuki Dining
The newest addition to the Japanese dining scene in Wollongong promises fresh and authentic Japanese cuisine and boy does it deliver. Tsuki is tucked away in Crown Lane and focuses on the traditional principal of Omotenashi – which means to wholeheartedly look after their guests and provide high levels of hospitality. The food is authentic and delicious, coupled with simple and classy décor - there is no surprise Tsuki is becoming one of the hidden gems that Wollongong has to offer!
Find Tsuki Dining at 3 Crown Lane, open Monday – Saturday for dinner, and for lunch Tuesday – Saturday.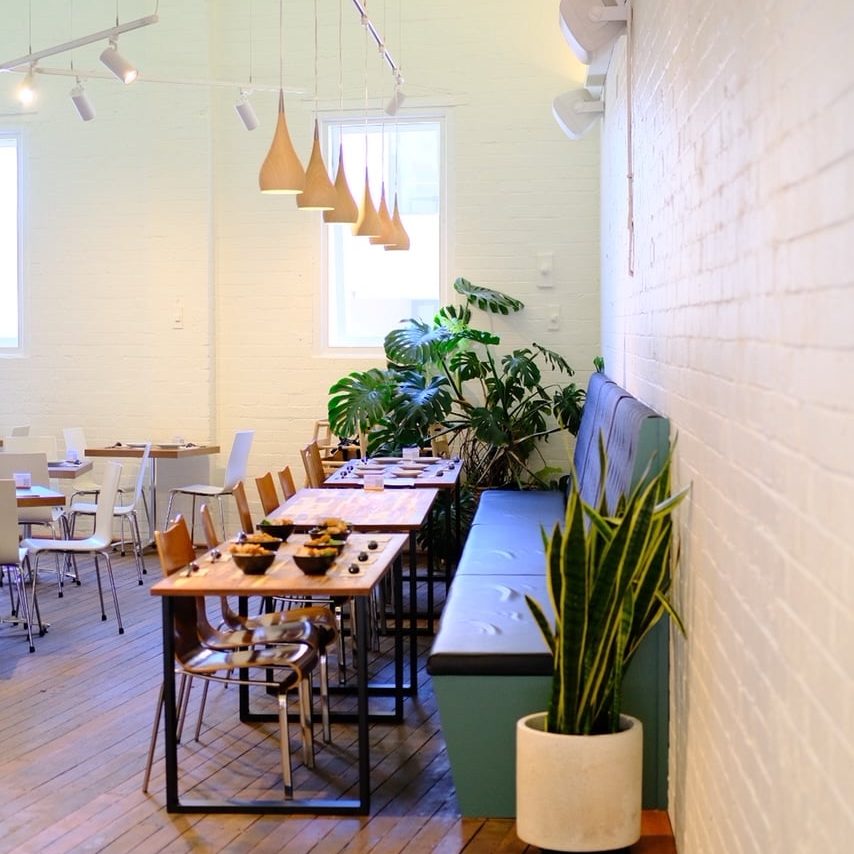 Moon Sushi
Sushi lovers all around Wollongong know about Moon Sushi – and for good reason. Everything is made to order, the menu is extensive, and the restaurant is spacious (so don't worry about missing out on a table). You have the choice from countless entrees, fresh sashimi and sushi rolls, through to soups, tempura options and even the Moons Burger! This is a great option for a bite to eat once you've finished your shopping and are heading home. They kerbside pickup if you'd like to take it with you.
Find Moon Sushi at Shop 3/26 Gladstone Avenue, open daily for lunch and dinner.
Toro Robata Sushi
CBD locals rejoiced when they heard that Thirroul's much loved Toro Robata Sushi had set its sights on Wollongong and were opening their second restaurant in the heart of the city. Toro has become a favourite for dates and special occasions, with their stunning cherry tree décor complimented by slick interiors and impressive presentation. They also offer takeaway, and Toro has become known for its speed – making it a good option for lunchtime diners.
Find Toro Robata Sushi at 9/129 Corrimal Street, open daily for lunch and dinner.
Roppongi Japanese Restaurant
Japanese cuisine lovers know that Roppongi is an institution – with over 30 years of operation. This is a Wollongong favourite; our list wouldn't be complete without it! Offering diners traditional Japanese cuisine you will find expertly sliced sashimi, hot pot and noodle dishes, and a Chef's Selection with some lesser seen options such as Grilled Eel Rice. There's a reason that Roppongi has been around for so long, you should go and find out why.
Find Roppongi Japanese Restaurant at 1/102 Market Street, open Tuesday – Sunday for dinner and Tuesday – Saturday for lunch.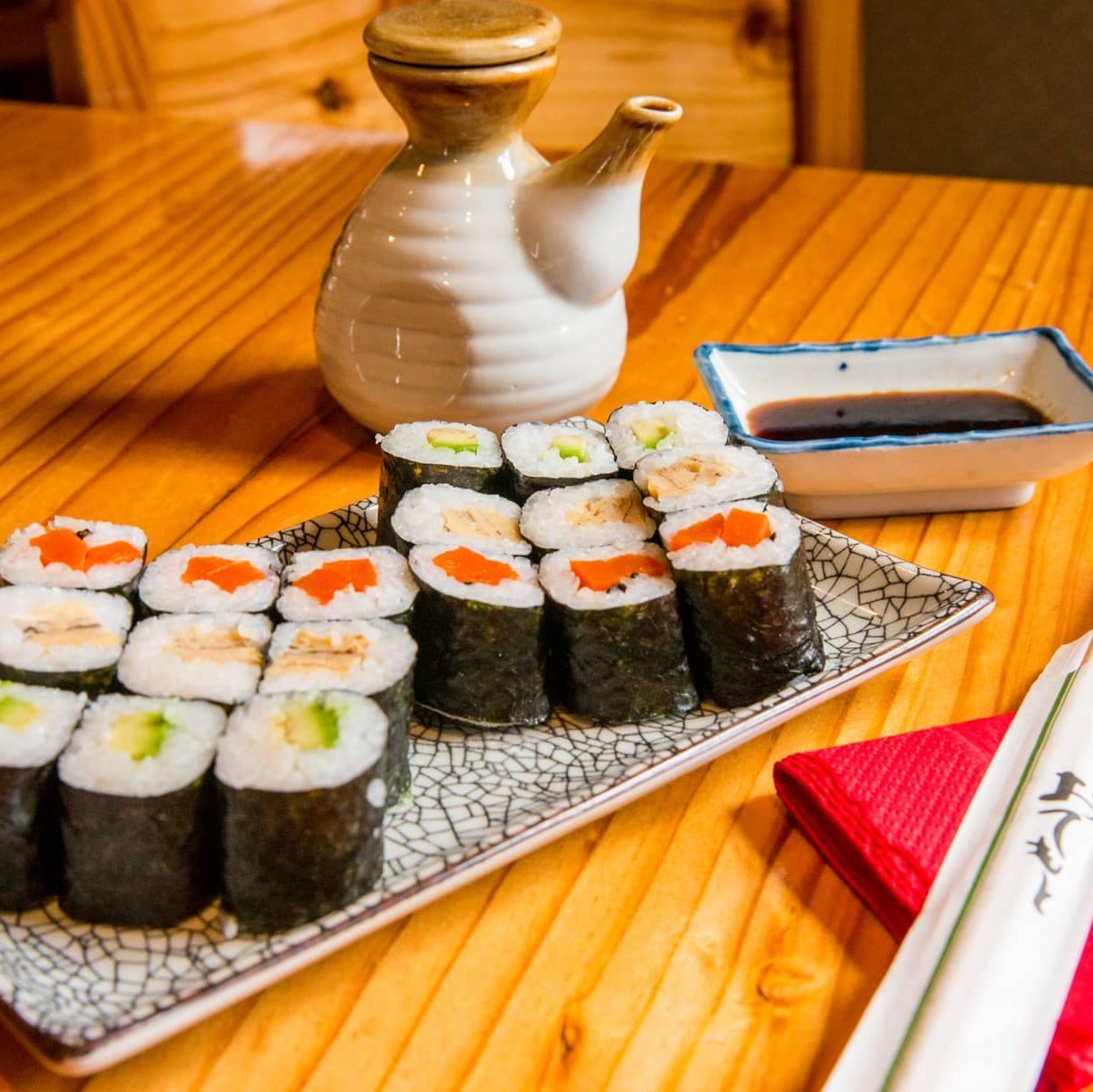 Japanese Bento House
This one may be unassuming from the outside but is a lunch favourite 'hole in the wall' eatery. Japanese Bento House has stood the test of time and continues to provide local workers and shoppers with a quick, fuss free, and low-cost dining option in the heart of the CBD. The menu may be limited but it packs a punch offering a selection of sushi, stir fry noodles, and bento boxes.
Find Japanese Bento House at 1/220 Keira Street, open for lunch Monday – Friday.
Sushi Dami
Sushi Dami is centrally located on Crown Street just steps from the entrance to Wollongong Central and is a perfect option for a quick bite or a cosy date. Featuring a conveyer belt 'sushi train' it puts a fun spin on date night or adds an interactive element to a family lunch with kids. There is a great selection of sushi and sashimi for you to pick straight up, or you can order off the menu if you're after something specific such as Chicken Katsu Don or Noodle Bowls.
Find Sushi Dami at W120/121 Wollongong Central West Building, 200 Crown Street, open daily for lunch and dinner.
Takeaway and Food Court Options
If you're in a rush or just need a quick snack on your way back to the office, there are a selection of food court and takeaway sushi options you can enjoy!
Hero Sushi (Wollongong Central)
Sushi Izu (Woolworths Wollongong)
Blessings Fresh Sushi (Crown Street, Wollongong)
Okuma Sushi (Wollongong Central)
Masaki (Wollongong Central)
With all of these options at your fingertips you are sure to find something you love and might even find your new favourite restaurant! And best of all, everything's right here in the Wollongong CBD.