Discover your Youth Centre
Six free things to do at the Wollongong Youth Centre
The Youth Centre is a place for young people to express their ideas, get creative, or just have a safe space to hang out. Thanks to the Youth Services team, the centre also offers all kinds of information and support.
Wondering what's in it for you? Here's six different ways to get involved: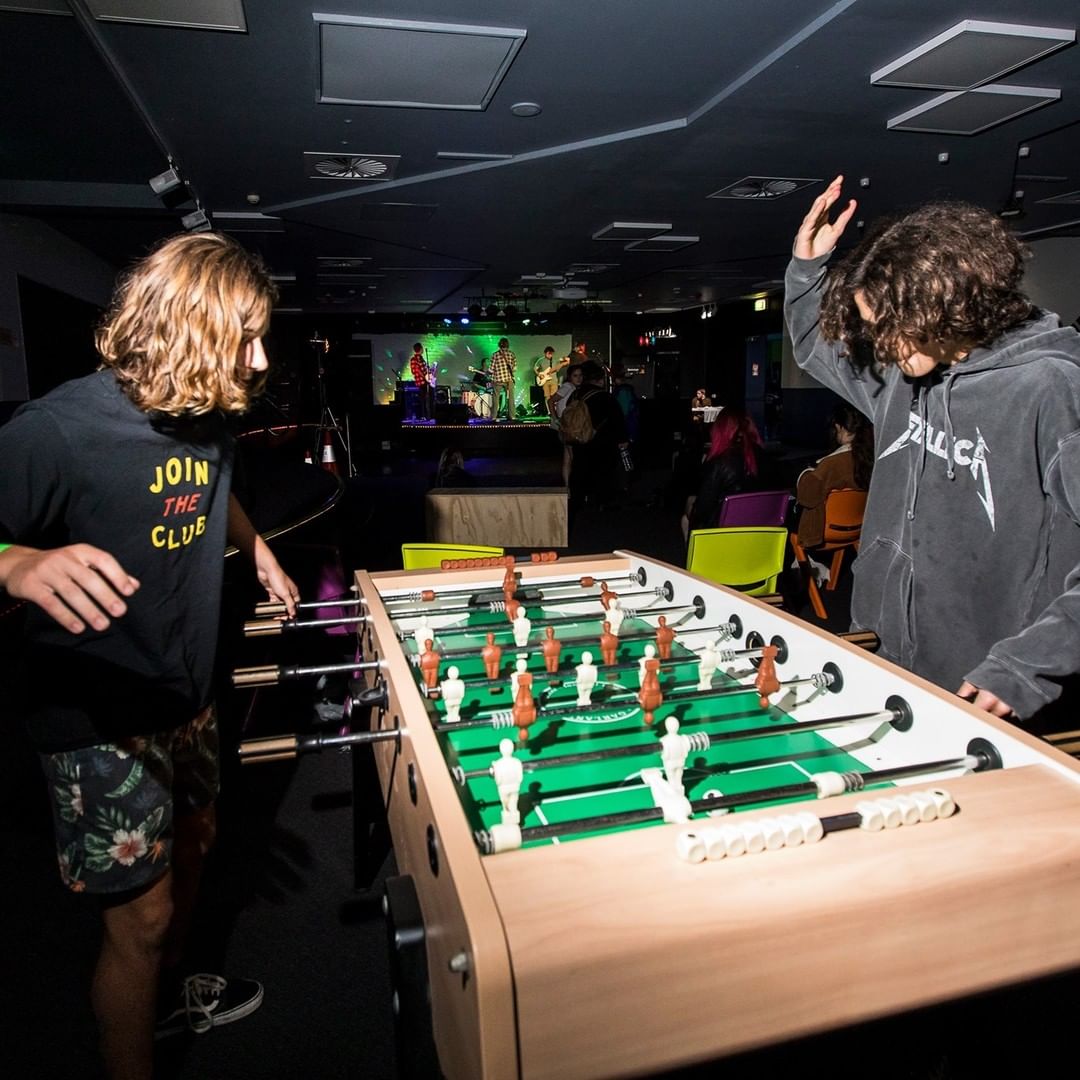 1. Free gigs
Head down to our auditorium space and listen to new and emerging bands performing live and free. Artists are provided with free professional grade equipment, sound and lighting engineering and live-streaming capabilities. When? Thursday nights. New performances are announced on the Youth Centre Facebook page, so keep your eyes peeled for the next act!
2. Acting Up
Have you ever wanted to be on stage? The Acting Up drama program will help you build your confidence and make new friends. You'll explore a range of theatre sports, drama activities and performance skill-building. There is something for everyone in this program, including stage singing or acting, behind the lighting desk making the space look great, painting sets, helping backstage or even just a space to socialise. When? Acting Up runs on Wednesday afternoons from 3.30 – 5.30pm.
3. Chill while you charge
Phone battery died? There are free phone charging stations inside the Centre. Or visit during Drop-in times with your mates for wi-fi, free food, phone charging stations and games. When? Tuesday, Thursday or Friday afternoons.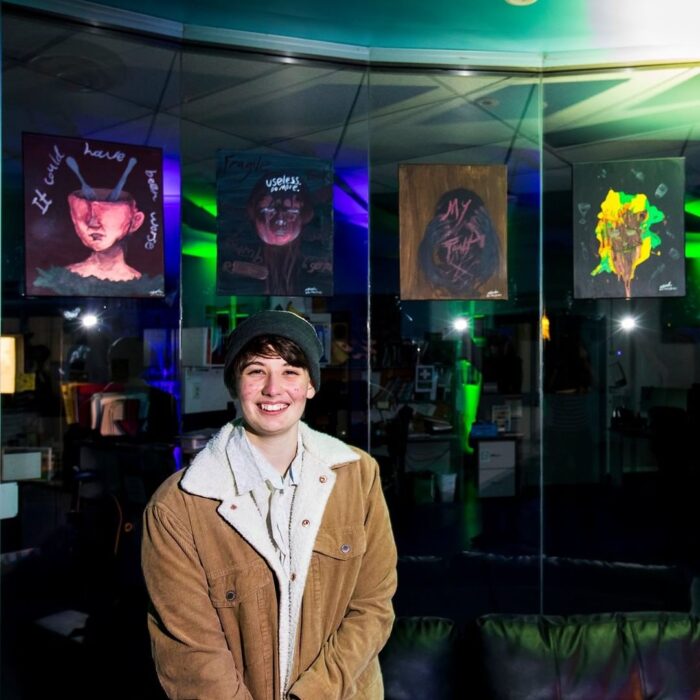 4. Get creative
Head in every Tuesday to channel your inner Picasso in CREATE art workshops. CREATE provides free access to art supplies and a space for young people to get creative, try new art forms and experiment with new ideas. You can participate in planned activities or do your own thing. When? Every Tuesday from 4 - 5.30pm during school terms
5. Rainbow League + Q-munity
Rainbow League and Q-munity are inclusive groups for young LGBTIQ+ people and allies that meet at the Youth Centre. Hang out, meet new and like-minded people, ask questions, learn and access support and resources. These programs are part of the Welcome Here campaign . When? Mondays from 4 – 6pm.
6. Beyond the centre
Can't get into Wollongong, but still looking for something fun to do after school? Youth Services Teenz Connect and Bundaleer Connect programs are for you. Young people get to meet and make new friends, learn life skills and enjoy free snacks, movies, quizzes, games and more with special guests. Participants have their say in how each program is run and what activity is chosen each week. When and where? Teenz Connect runs at Warrawong Library on Thursdays from 3.30 - 5pm, and Bundaleer Connect runs at Bundaleer Park on Tuesdays from 3.15 – 4.30pm during school terms.
Get in touch
All activities are inclusive, free and open to young people aged 12 – 24 years.
To make a booking or to find out more information, contact the Youth Services team.