Local coffee roasters to try in the CBD
Does Wollongong have good coffee? The answer is a resounding heck yes! Not only are we pulling above our weight in barista talent, we also boast a collection of local coffee roasters and signature Wollongong blends that pack a punch. Next time you're in the CBD, try a truly local coffee. And while you're at it, pick up some home brew gear to complete the taste adventure.
Don't know which local blend to try first? Ask your barista! Wollongong hospitality is legendary and our local café owners are always up for chat. Here's five local coffee brands to get you started:
Abstract Coffee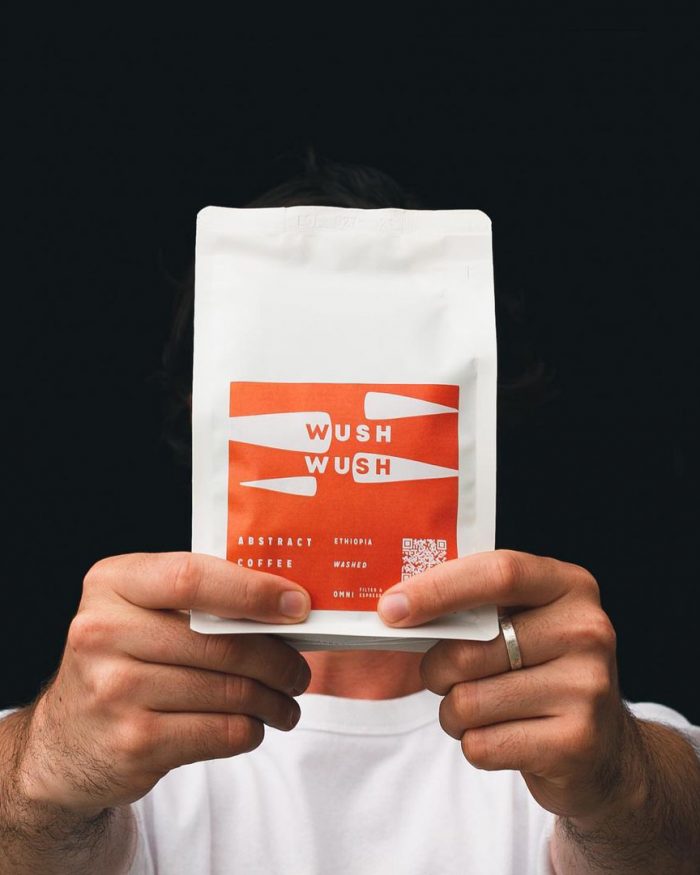 Abstract is a fresh, enthusiastic roasting team (Boris, Ben and Jarrod) who 'focus on achieving coffee that is delicious and approachable'. Boris is a World Barista Championship certified judge for five years running, and this ethos is evident in their business philosophies. The team believe that 'exceptional coffee doesn't happen by chance. It takes years of focus, effort and passion to source and roast coffee to this level'.
Abstract offer an impressive ten different single origin beans from across the globe, along with signature blends. Their iconic 'Beyond' blend was developed to suit milk coffees with bold notes of fruit and nut dark chocolate, created from a combo of natural and washed beans sourced in Brazil, PNG and Tanzania.
Where?
Find Abstract in the CBD at Uncle Earl's on lower Burelli Street (next to IMB head office).
SwEll Coffee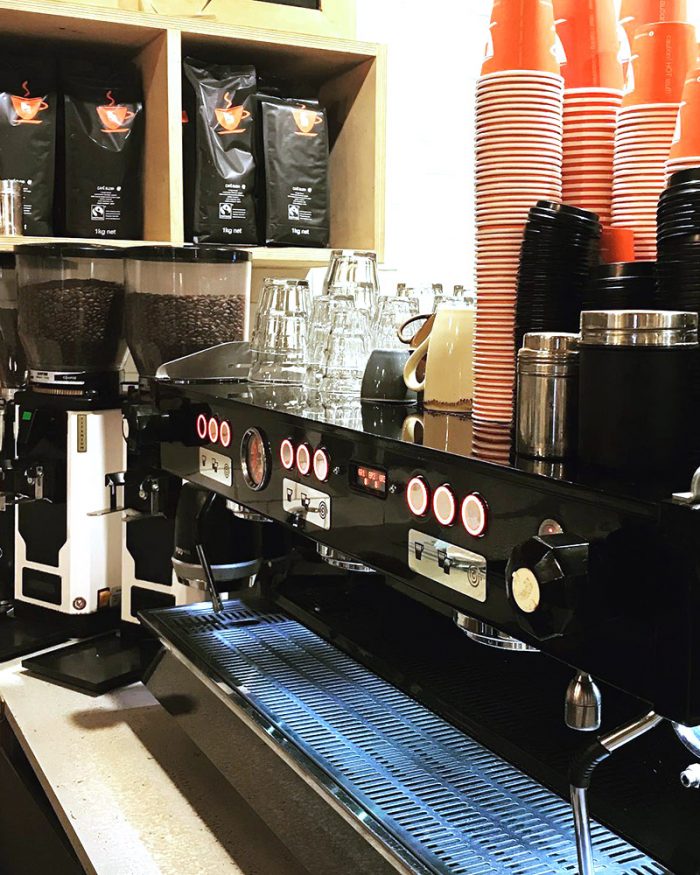 The OG local coffee crew - SwEll Coffee started life as a "hole in the wall" cafe in August 2006 on the edge of Wollongong CBD.
With a focus on consistency, quality and service, it wasn't long before they were approached to supply other cafes. 15 years later, SwEll is a wholesale favourite known for consistency and great taste. Look out for their Organic cafe blends, and the Illawarra inspired Five Islands Blend.
Where? You can find SwEll in retail packs, and brewed, at Tuna Blue cafe behind Service NSW, or at Taylor's Healthy Grocers inside Wollongong Central shopping centre.
Delano Specialty Coffee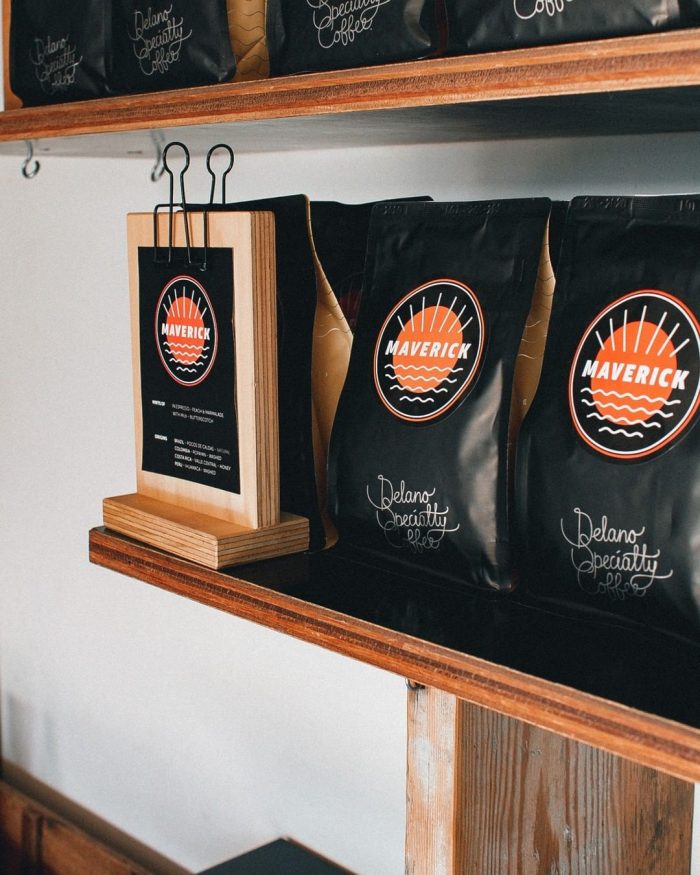 Delano HQ is just outside Wollongong CBD, with a team roasting and blending for cafes across the country.
Delano only source sustainable and ethically certified coffees. They have a scientific, practical approach to creating their blends, sharing that 'coffee is a fresh fruit, and it is this understanding of seasonality and geography that allows us to find flavourful single origins and develop distinct blend profiles'.
Their roasting facilities are ACO Organic Certified, Rainforest Alliance Certified, and use low-emission roasting gear.
Along with single origin beans from across Ethiopia, El Salvador and Burundi, Delano offer unique blends like the sunshiney Maverick, combining natural and washed beans from Brazil, Colombia, Costa Rica and Peru to give hints of peach, marmalade and butterscotch. Like a darker chocolatey taste? Try Cargo – a longer roasted blend with a caramelised date and malt flavour created with natural and washed beans from Brazil, Tanzania and PNG.
Where? Locally, you can find Delano at Longboard Cafe on South Beach (underneath Steamers restaurant). Longboard even have their own signature Delano blend!
Runner Duck
Headed up by local coffee royalty, Runner Duck are local roasters, and a hidden gem of a local laneway cafe tucked down Pig Alley. There's an impressive range of home brew gear in store too!
The Runner Duck signature blend is a full-bodied creation combining fully washed beans sourced from Nicaragua SHG, Guatemala and Colombia. The punchy chocolate and blackberry blend is smooth and rich, and loves milk.
Runner Duck also carry two single origin options from Colombia Tenza Valley Bachue (big flavour with hints of mandarin and milk chocolate), and PNG Kimel Plantation A (hints of citrus, apple and cocoa).
Where? Runner Duck cafe, down Pig Alley at the eastern end of Crown Street Mall.
4M Coffee Generations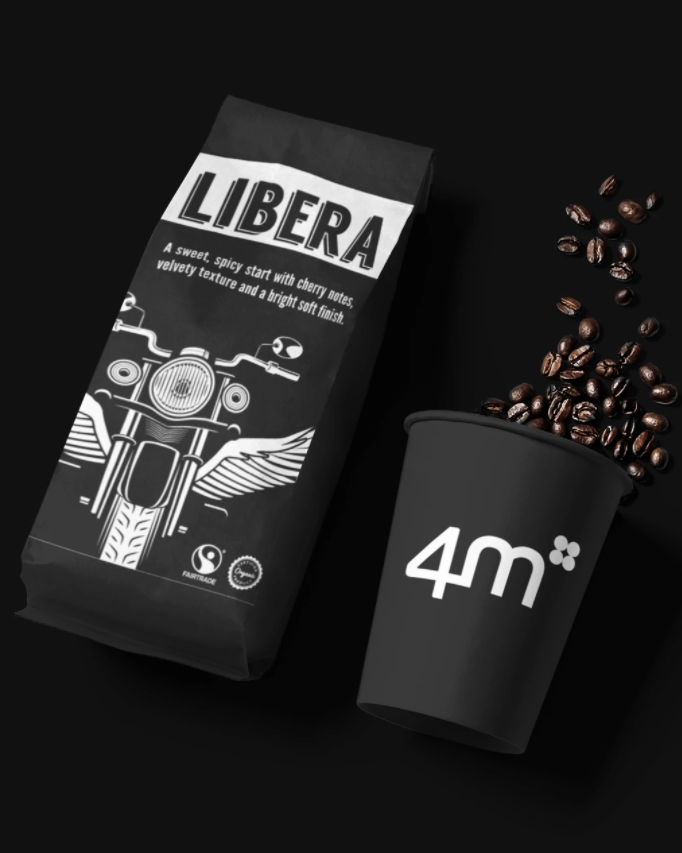 Headquartered in Unanderra, 4M is family run and has been roasting coffee for over 20 years. With a journey from farming, through becoming captain on a commercial shipping vessel, and arriving in Australia to perfect his craft in the food and the café industry, the family patriarch passed his love for coffee on to the rest of the family The circle was complete with intensive training in Italy which lead to the brand name 4M - which stands for the four elements of a vibrant, full-bodied coffee: Mano (the barista), Machina (the equipment), Miscela (the balanced blend) and Machinatura (the right grinder).
Where? Find 4M at Bull & Bear cafe on Victoria St (just off Keira St).
Thanks for supporting local!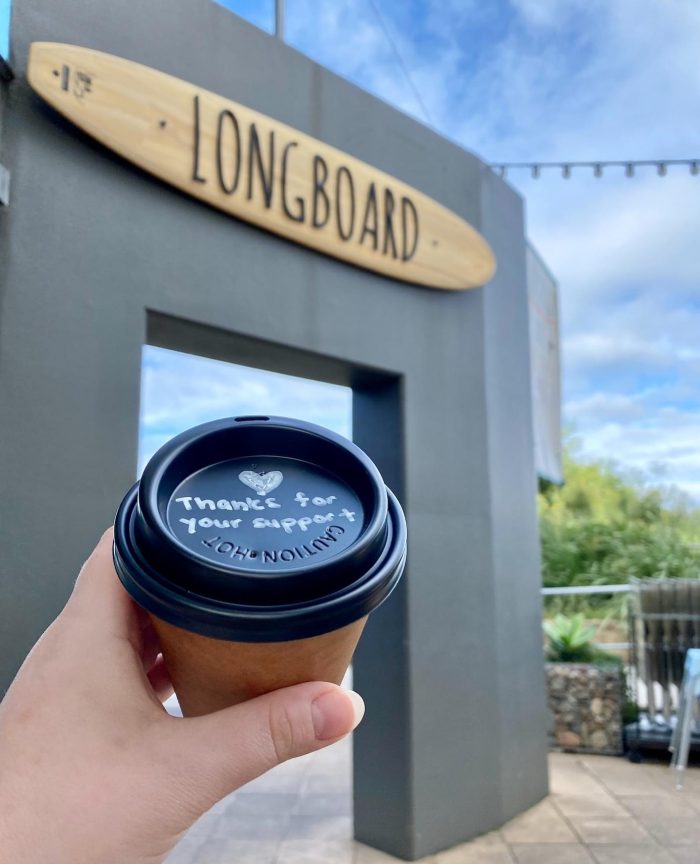 Top of page image courtesy of Longboard Cafe.