Back to Directory
Runner Duck Coffee
Cafes + Casual Dining
Coffee
Crown Street Mall
Food + Drink
Go where the locals go…
Tucked down Pig Alley at the southern end of Crown St Mall, Runner Duck is a local institution. Mike and the team have been serving organic, locally ground coffee for 13 years from the same location.
Originally operating under the Swell Coffee brand, the café reopened as Runner Duck in 2019. Whether it's nitro, cold-drip, single origin, or a classic flat white you're after, if you're serious about coffee, Mike is your man.
What's on offer:
The menu is simple – just really good coffee, accompanied by a selection of feel-good Toasties and sweet treats.
Going veg? The Pumpkin Pesto Toastie will make your day!
Grab some brew gear, and Runner Duck beans or ground coffee, and visit the helpful Brew guide to get you started on your home barista journey!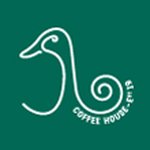 Contact Details
Opening Hours
Monday 7:00 am - 12:00 pm
Tuesday 7:00 am -12:00 pm
Wednesday 7:00 am - 12:00 pm
Thursday 7:00 am - 2:00 pm
View website