Nine free things to do in the CBD.
You don't need a big budget to make big memories. Kick off a new adventure with nine free things to do in Wollongong: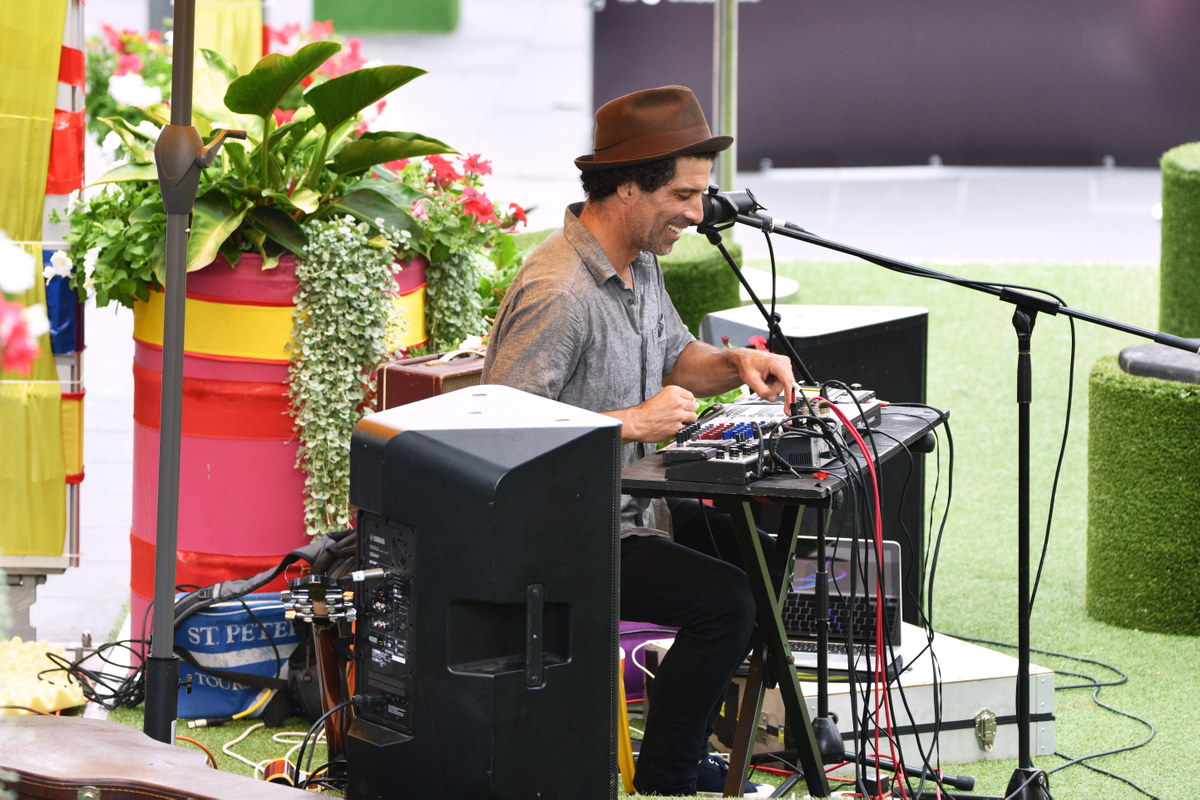 1. Catch free live music in the Mall
After a long, quiet year thanks to Covid restrictions, live music is coming back to the CBD! Wollongong City Council has partnered with local musicians, venues and producers to create the CBD Sounds program. Catch free world-class live music in the Mall at lunchtime, in venues on Friday and Saturday nights, and in Globe Lane on Sundays.
2. Spot Stingrays in the Harbour
Belmore Basin at Wollongong Harbour is home to several large stingrays, who can be spotted most days drifting around the moored boats. Take a stroll along the breakwall behind the Harbourfront restaurant, peer down into the deep water, and you might be rewarded with a glimpse of these majestic creatures.
3. Swim in a rock pool
When did you last dip your toes in the water? For 130 years locals have been swimming laps in style in the iconic Gentleman's Pool on Wollongong Harbour. You'll feel like you're stepping back in time as you bob about in the sun-drenched salty water. The pool is cut out of a large, flat rock platform which is perfect for a lazy sunbake, or a scenic picnic. Pro tip - tread carefully, the rocks can be a little slippery.
4. Visit the Gallery
Wollongong Art Gallery is one of the largest regional art museums in Australia, housing almost 3000 works. The Gallery has an important collection of Australian, Aboriginal and Asian art, and the diverse gallery program includes exhibitions and events that highlight the unique energy and creativity of the Illawarra region.
With exhibitions updated regularly there's always something fresh to see – and better yet, entry is free!
5. Explore our heritage
Wollongong has a long and important history. The knowledge and dreaming stories of our Traditional Custodians, the Dharawal people, has been layered with a more recent history of timber-getting, farming, mining, industry, tourism and building.
The Wollongong Heritage Trail is a self-guided resource that provides information on the historical sites located in Wollongong CBD. It includes a map of some of Wollongong's most significant and historic landmarks post-European settlement including the Old Wollongong Court House, Former Council Chambers and Market Square.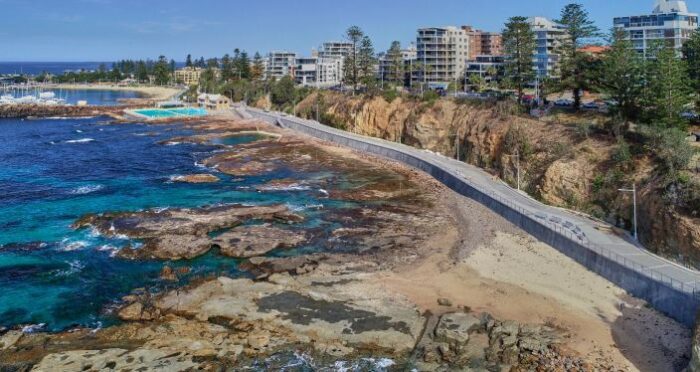 6. Walk (or bike) along the Blue Mile
If you haven't visited the Blue Mile, you haven't fully experienced the CBD. Stretching from Stuart Park in the north to Wollongong Golf Club in the south, this walk takes in stunning sea views and historic landmarks along the winding coast line. It's a shared pathway for both pedestrians and bike riders, with many places to stop and enjoy a coffee, ice cream or local fave hot chips. Keep an eye out for public art and local history signage points to learn more about the fascinating past of our city.
7. Browse the markets
Every Friday, a colourful collection of unique vendors fills the Crown St Mall. From early morning until after lunch, stroll through the outdoor sunshine and load up on fresh farm produce, plants, beautiful homewares and crafts, beauty products, and unique fashions. Once you've found your freshly baked lunch, enjoy mellow live music on the Crown St Mall stage.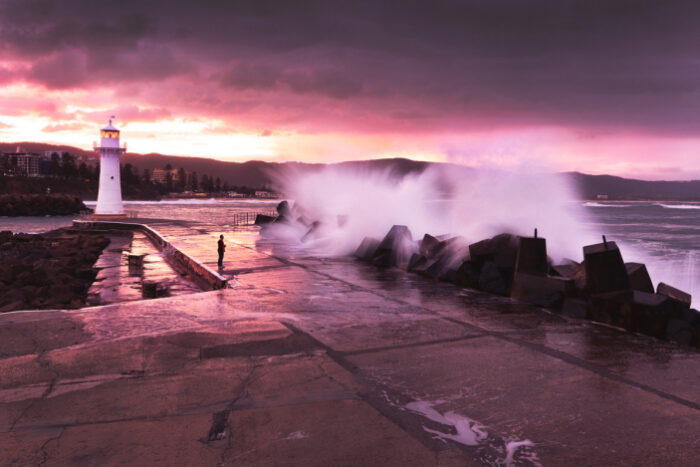 8. Grab a photo at not one, but TWO lighthouses
Wollongong is the only point on the east coast of Australia that's home to two lighthouses! Flagstaff Point Lighthouse and the old Wollongong Harbour Lighthouse overlook Wollongong Harbour and make for a beautiful and iconic photography spot.
Wollongong Harbour Lighthouse has been inactive since 1974, but is lit with decorative lights on special occasions. The Flagstaff Hill Lighthouse is still active and in the evening you can see the red lights that are displayed over shallow water to the north and south.
9. Expand your horizons
There's so much more to your local library than books. Wollongong City Library is a community hub that offers events, workshops, online skills courses, and group activities for people of all ages and interests. Why not try your hand at sewing by joining one of the sewing and knitting groups? Or enjoy an evening game of trivia. Join a book club and discuss your favourite books. Or watch a free movie with your friends at one of the movie nights.
Whether you want to improve your employability by learning a new skill, want to keep your mind active or just want to have fun, the library is well worth a visit. Plus membership is free!